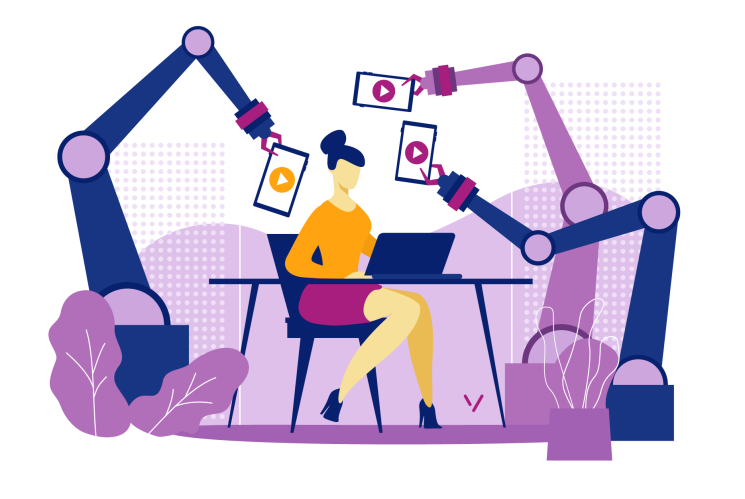 Marketing Automation with Video!
Chances have it, you're familiar with the concept of Marketing automation. And chances ALSO have it, that you aren't utilizing Marketing automation to its full potential. There are new ways being introduced into automated workflows and Video is at the forefront of it all. Video is an important aspect of digital marketing, infact it's probably the most important aspect of today's business startegy ( It's true: Top 9 Digital Marketing Trends for 2020 ). In this article, I'm hoping to show you why combining Video with your current Marketing automation plan will bring out the best in your business.
What is it?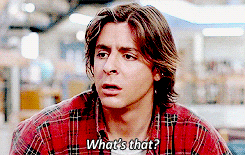 In case you need a reminder, I've got a great simple explanation of what marketing automation is. The automation of marketing processes such as social media posts, email marketing and more. It's an efficient attempt in business strategy. If done correctly, you'll be generating, nurturing and qualifying leads at an incredible pace. If you're looking for an example, HubSpot is usually the GoTo when it comes to marketing automation.
You mentioned Video
I did! The thing about video is, it's great. It's a great asset at any stage of your marketing strategy and funnel because it gives you incredible insight to how things are going. Somewhat of an inside scoop of who's worth pursuing and why.
54% of consumers want to see more video content from a brand or business they support

Source: Oberlo
Looking to attract customers with creative and attention grabbing content? Video should be your choice. Video lets your customers see your service and product in action at the same time providing them with valuable information about your brand. There are many ways to utilize video, and I've actually gone over the most sought after video types in my last article. check it out here .
94% of video marketers say video has helped increase user understanding of their product or service

Source: Wyzowl
As obvious as it seems to be implementing video into your marketing strategy, believe it or not, not every business is listening. At this point it's not about trying to convince you, the stats speak for themselves. Let's utilize video.
Video in Marketing Automation
So you've got a general idea of both Marketing Automation, and the power of Video. Let's go over ways in which you can apply both in your marketing strategy. Of course, before I begin, you should know that there are more ways to do this, these are just my favorite and most effective approaches.
Email Marketing Automation – You're probably familiar with MailChimp and HubSpot right? Each software has their take on the embed process of video within an email campaign but the idea is similar. Including video in email is incredibly effective ( See also: How to improve your emailing strategy with video! ) . The reason being, you can adjust your email workflows based on user action, behavior and things like cart abandonment. For each action, you can include a video pertaining to the relevant action.
Adding video to your emails can increase click rates by 300%

Source: HubSpot
CRM – These platforms help you collect valuable customer information. With this data, you're able to personalize your video content depending on your customers action. A personal touch goes a long way and it should be no different in this aspect. If you don't have CRM software, try to collect as much customer information and come up with a new CRM strategy to utilize.
Social Media – All of your favorite social media channels are utilizing video. In fact, in case you didn't know, video outperforms all other types of content on social media. Which means, you should be putting a lot of emphasis in that department. Consider the fact that every platform has a different way they handle video content, so study up. Engagement (See also: Make Engagement Personal )will highly depend on the way the platform's audience interacts with your videos!
These are just some of the ways to implement video into your marketing automation strategy.
So to break it down…
It all comes down to these three aspects during the marketing automation process. Let's go over them now.
Generating New Leads (with Video) – You're familiar with the method. Trying to get customers to fill out forms to get a better idea of who they are and what they need. You integrate a contact us form or entice with a demo request. As mentioned above, start off with a cool video email campaign to help you gather useful information that you'll be using during the next process.
Nurturing Leads (with Video) – This is the part where you send a video to the right lead at the right time. Understanding the data you received during the first process is crucial here. Keep in mind as well that every viewer is at a different stage of your sales funnel. Once you're able to categorize your leads by their stage, it'll be a lat easier to know which information to send, using video.
Finding suitable content – Whether you're in the awareness stage or consideration stage, the content should reflect that. Start off by learning more about that here: Creating a Successful Video Sales Funnel .
Using data to Qualify (with Video) – Map your videos to the sales journey of your buyer. Put a priority on which customers are watching which of your videos and at what stage. Try assessing these three points.
Type of Video Watched – Label where each video fits along the sales journey. This is up to you. A product review can be at the beginning and the explainer video can be later on. The closer a video is to the end of the journey, the higher the score.
How much each video was watched- Depending on how long the customers watches each video, give them the necessary points. So, less watched, less points.
How many minutes was watched – In total, this is a great indicator to see how serious they are about buying your service or product.
This process will help you understand why video is a great communication tool. You'll be creating strong and deep connections with your leads and predicting their next step in the sales journey.
The System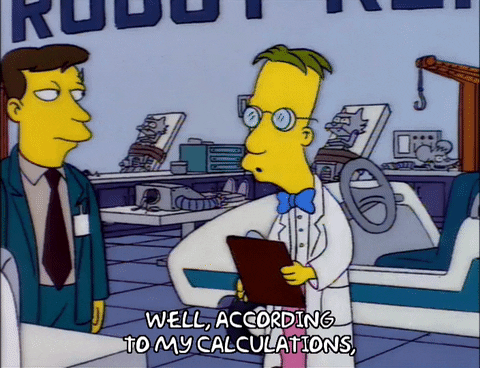 Taken the information above, you'll need to come up with a neat scoring system that best suits your brand. Be prepared for some trial and error to get it right. In the end you'll get a clear idea of where your leads are in the sales journey, video in this case. How qualified they are based on your scoring system and what needs to be done next. From there, based on your analysis, you pass the necessary details to your sales team to arrange a demo and close that sale. That way, everybody will have a general picture of the steps that took place, and what the focus should be on.
Here, use this!
So video creation isn't your thing? You know it's important, and you see businesses utilize it to the fullest but it's too expensive and time consuming? It does't have to be. Videommerce offers intuitive tools to help you get started right away.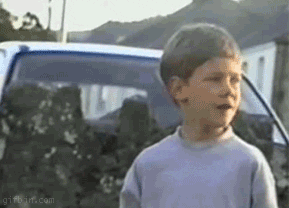 Best of all, it's free to start. Let your imagination run wild, this platforms lets you do your thing, at your pace. While we're at it, there's hundreds of templates to choose from to fit your brand image.
And there it is!
I've given you a general overview of how you can, and should, integrate video into your marketing automation strategy plan. In this way, you'll make your marketing campaigns far more seamless, data-driven and ultimately, automated.
Videos attach 300% more traffic and help to nurture leads

Source: MarketingSherpa
Put a sprinkle of video on top and you've got an important component to making your brand grow in ways you didn't think possible.
---