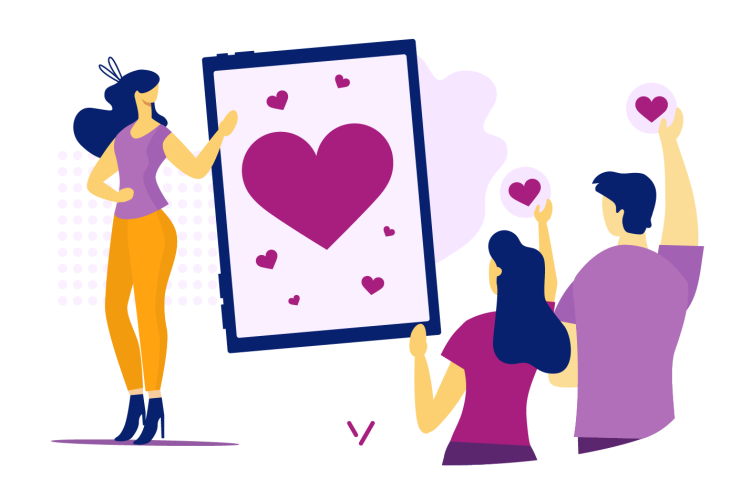 6 Engaging Types of Video Content
Video reigns supreme in every aspect. Businesses are utilizing this medium more than ever which means if you're not, it could be slowing down your business growth ( See also: Video and ROI. A match made in heaven. )
87% of businesses now use video as a marketing tool

Source: Wyzowl
This article will help you realize the potential of video and how you can use it to your advantage. I've come up with 6 of my favorite ways to implement video within your business strategy. Let's go!
Company Culture
This is a good one to start with. If you want to give your incoming viewers a sense of what you're all about, this is your video content of choice. Values, your mission, introducing members, these are all things to be conveyed during the company culture video. It'll help people understand why your brand is different and how it stands out in the sea of businesses investing in a similar service.
70% of businesses say they're creating more videos now compared to the same time last year

Source: Animoto
Remember, good content video marketing humanizes your brand. And we all know that there's no better medium today to use for tapping human engagement than video ( Find out more: 3 words: Video Boosts Engagement ).
Why not take it a step further and include employee interviews within your culture video? It'll get a chance to see first hand the environment of the brand. The goal is to show that this isn't just an office where people gather to earn a living, but a place filled with personality and it's own sense of creative culture.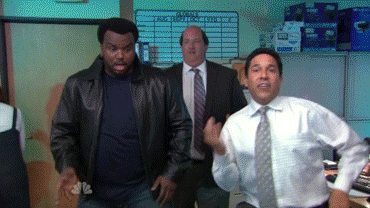 It's difficult to stand out today, everybody is looking to be different, ultimately resulting in most companies doing similar things. No need to force it, and definitely no need to fake it. Be unique and provide an authentic experience within your culture video, you'll be happy you did.
Interview
A perfect video to share your company's values while at the same time, aligning your brand with a person who inspires others. We've all seen interviews, and we've all been captivated by one at some point or another. Interview videos spotlight one person answering questions, that pertain to a message you're trying to convey.
A good interview shouldn't feel scripted. A natural conversation is key here. Essentially, your job as the interviewer is to make your subject dot he talking. We don't want to hear you talk! At least not more than the person being interviewed.
As a bonus, interviews can be used to produce content at a rapid pace. What I mean by that is, once you get in the habit of interviewing your guests, it'll help you form a series of interviews. This in turn, will be knowledge expressed to create content for your brand. It's a win for everybody involved!
Vlog
It's the year 2020 and if you don't know what a Vlog is, you got some catching up to do my friend. Think of a video log as a journal-style video, typically filmed by one person facing the camera. It's a chance for that person to express a thought on a specific topic, first hand.
This video form is usually connected with social media influencers but that doesn't mean you can't apply it to your video marketing plan. Why not ask one of your employees to give a first hand tour of the office while giving his thoughts as he gives the tour? Interviewing other members is also a fun way to go about this, in Vlog fashion.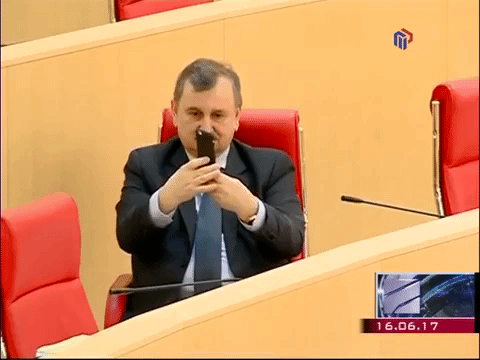 Statistically speaking, more and more brands are using this medium. It's an opportunity to share a daily journey, which brings a sense of community and makes the experience far more intimate. This in turn creates the perfect storm to form a strong and loyal audience.
Presentation
What's the first thing that you think of when you hear this word? Anxiety? High School? Oh no, I've hit the wrong chord. Luckily today, presentations serve to create compelling and shareable information ( See also: Art of Storytelling ). The digital age is probably more familiar with TED Talks, right? What's so great about them? They are short and in most cases, incredibly informative. They also have reach. Let's be honest, TED is a global platform and they can bring just about anybody to speak, and people will tune in.
Viewers claim they retain 95% of a message when obtained via video

Source: Social Media Week
But getting back to the point, what's stopping you from making a video presentation worth checking out? Use targeted presentations at events and networking scenarios. If you know a team member is going to be giving a speech, why not film it? Edit it and present it on all of your favorite social media channels. Don't let these opportunities pass you by.
Intermission time…
Before I move on to the last two types of video content you can use, I'd like to share with you a platform that should be part of your business arsenal. Chances have it, you'll need a video editor and creator of sorts to make a lot of these videos. Why not Videommerce? It's an all-in-one video platform with an intuitive design and hundreds of templates to choose from to get you started. There are a lot of programs out there that claim they're free, but once you sign up you're met with ridiculous restrictions forcing you to either opt out or purchase the enterprise package.
It's free to start, and you'll get a chance to see just how quickly you'll be making stunning videos. Give it a shot you got nothing to lose, and a whole lot to gain.
Product Review
Utilized often by technology websites, this type of video content is a gold mine if you're looking to showcase what your product is all about. By adding the element of "Review" to this, you're simply magnifying your customer loyalty that you've already established. Your audience comes to you when they need to know if something is worth having or using.
Nearly 50% of internet users look for videos related to a product or service before visiting a store

Source: Hubspot
Think of it like this. Whenever you're looking to invest in a new gadget, you ask your friends first if it's worth getting, right? Well the product review serves as that. It's the friend that people go to, to see an honest take on a gadget they're looking to purchase.
Keep in mind that that it's really tough to review your own product, you'll just come off biased and silly most of the times unless you really get honest with your reviews. Try giving influencers a sample of your product, that'll get them to share their insights in a video. Word of mouth is key here.
Animation
You've seen them before. The fun animated videos that get the viewer in a positive mood and ready to learn. Although animation is more of a style than a video, it's a powerful style that deserves to be mentioned.
These type of videos are ideal for brands that are looking to explain a more complex idea or service. This is the reason why animated videos are often used on Landing Pages, used to serve as explainer videos.
96% of people say they've watched an explainer video to learn more about a product or service

Source: Wyzowl
Not only that, but as mentioned above, you can use them for product reviews and tutorials as well. Animated videos are fun, often informative and engaging, consider them as part of your video marketing plan.
In conclusion…
There's no secret here. The truth is, there are many other video content types out there, these are just the ones that I'm putting the spotlight on to help you get started. And if you're feeling a bit overwhelmed with all of the different types, try starting out with just one type of video. Either way, you've got Engaging Types of Video content ideas, and the tools to help you get started. Now get on it!
---