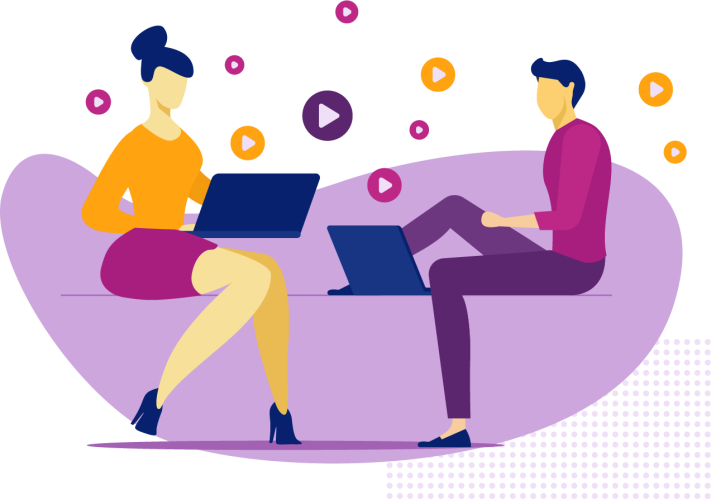 How to improve your emailing strategy with video!
Video emailing? What are its benefits?
Have you ever wondered why your marketing activities don't get the results that you were hoping for? Why your customers don't reply to your emails or do not log on to your website after receiving your onboarding messages? So… I take it that you haven't tried applying video in your email marketing strategy? No?! That's funny, because…
Video in an email leads to 200-300% increase in click-through rates (Source: HubSpot).
That's a lot, wouldn't you say so?
Your email activities shouldn't be regarded as a hindrance to your marketing strategy. If used properly it can be a very powerful weapon on the advertising battlefield. So how can you use it the right way?
As mentioned above,videos are becoming one of the most engaging elements of any marketing activity. It doesn't matter if you want to attract new users to your website or target your existing customers of your business. And that's where video comes in.
After watching a video, 64% of users are more likely to buy a product online (Source: HubSpot).
What's the solution?
You're probably thinking – this sounds great but it's probably expensive and time consuming. With Videommerce we make it affordable and quick! In fact, you'll be making high quality videos in less than 2 minutes!
As soon as your video is complete, you can assign it to a new mailing campaign – which is far more engaging and more attractive to your users and potential customers. You can do all of this via Videommerce.
Capitalize on this as soon as you can, it is the future and the best way to share your brands story. Allow viewers to experience your passion and your special offers. Include videos in your email content and be sure to put the word "video" in the subject line. And remember…
90% of users say that product videos are helpful in the decision process (Source: HubSpot).
---