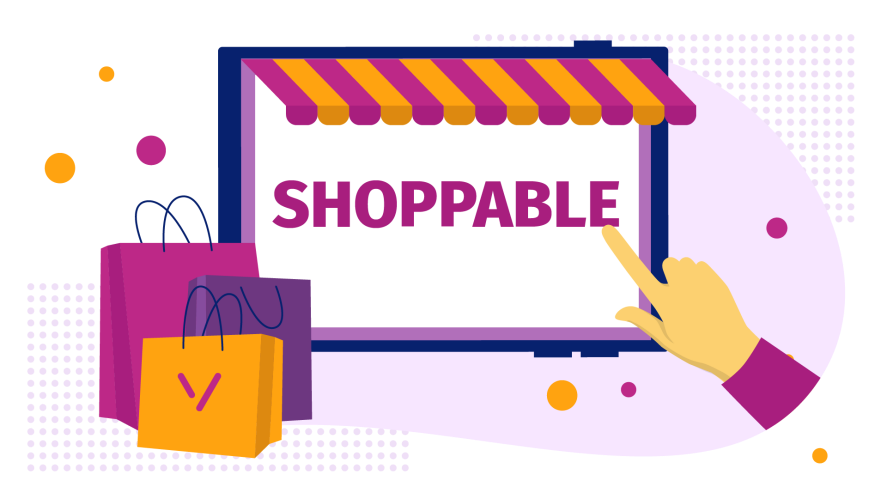 Instagram Shoppable Posts
If you're in the e-commerce business, you know that the market is constantly changing in order to adapt to today's latest trends. A profitable business takes hard work, dedication and most of all, an open mind.
Let's talk about shoppable posts and how today, with this digital marketing strategy, you can take your business to the next level if you're willing to make some appropriate changes.
What are they?
If you're reading this in 2020, you've probably come across numerous shoppable posts by now, most likely on Instagram. These posts are similar to normal shopping posts where your favorite products are displayed for sale and accompanying them are a few links and tags to the comapanies website.
It's no secret that today, businesses are scrambling to attract their customers attention through social media. Ultimately, in the hopes of bringing them to their online stores.
These sort of posts basically cut out the middle man. You don't need to go any website specifically, it's right there in your feed.
Interactivity
The thing about shoppable posts is that it creates an interactive atmosphere. As opposed to traditional video or text, interactive content gives you a chance to interact with the content ( Find out more: Interactive Video in 2020).
73% agree that combining traditional content marketing tactics with interactive content enhances the retention of their organization's message

Source: Content Marketing Institute
The demands of today's consumers are always evolving and that's why as a business, it's important to adapt to that. The first step that you can take to ensure that your audience is engaging with your content, is adding a spin on modern content. Interactive content is all about engagement and that's what you're looking for in the e-commerce industry, right?
A Video Bonus
Somewhat off-topic for today's article but not entirely. Video content is king when it comes to content, you probably already know that. There's a program out there that let's you create video content with the ability to implement interactive elements. Now that's cool. The thing is, it's completely free to start.
Beside's the obvious part that video content is key if you want your ROI to grow, Videommerce puts you in the role of a creator. You're treated with hundreds of templates to choose from should you need some inspiration. Additionally, you can always upload your own content and edit away!
Instagram
For the purpose of this article, let's focus on the big dog. Instagram is king right now as far as shoppable posts go and there's a reason for it.
From it's implementation back in 2018, this new marketing trend has been a success for businesses. It's changing the way people do their shopping! The old way meant adding a link to your bio, this was your chance at organically driving any traffic to your landing page.
As of late 2019, Instagram has 1 billion monthly active users, and 500 million of them use it daily

Source: Statista
Today, these shoppable links and posts allow brands to turn their Instagram profiles into digital stores, with the ability to tag products and information on their images. It's actually relatively easy to turn your account into a store!
How to get started
Without getting too technical, let's go over ways in which you can start creating Instagram shoppable posts.
130 million Instagram users tap on shopping posts every month

Source: Instagram
First thing is first. You'll need to convert your account into a business one. This one's not too difficult. Connect your Instagram to your Facebook Business page. You'll find the option inside your Settings of your Facebook. Once you've done that, you'll be asked to log into your Instagram account and you'll have the option to sync accounts.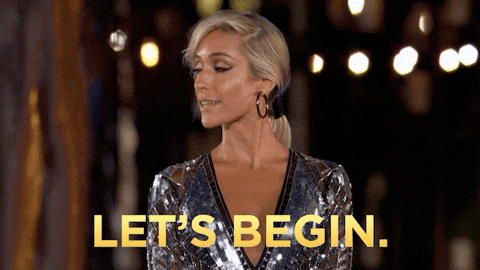 Once you've established that, you will need to create a product catalog within your Facebook. Use the Shopping Facebook page template found in your settings. The onboarding is actually quite intuitive so I won't bore you with the details.
And finally, once you've been approved you will able to start integrating shoppable tags in your posts! Open up your Instagram and you'll find the options within your settings. Choose the catalog that you've created previously in Facebook and there you have it!
Be Creative
But it's not just about upgrading your Instagram account. The quality of your posts matter. Try to create posts that feel less like you're a door to door salesman and apply a more natural approach. Take influencers for example ( Speaking of : Influencers and Marketing ). A commercial doesn't have to be in your face, let it be subtle and authentic.
Your audience doesn't have to feel like they are being tricked into buying something. You can still maintain your current content strategy, by simply adding shoppable tags if you feel your content is up for it.
And don't forget. Adding multiple tags in your photos will allow your consumers to browse through your line of products far more quickly.
Use your brand image
Try reinforcing your brand identity with your favorite colors. Whether you're going for an ambient feel or a bright and happy atmosphere, your brand identity is what makes you stand out. If you're putting out content on a regular basis ( which you should be ) make sure that you're using similar filters on your posts to keep your customers accustomed to your designs.
Keep Track
Instagram let's you be in the drivers seat of your business. This means exclusive access to analytics for your shoppable posts! You've put in a lot of work towards your content, it's always a good idea to see what worked and what didn't.
80% of Users Follow A Business On Instagram

Source: Foundationinc
Here you'll get a chance to see how many people viewed the product information or clicked-through to the product page. This will give you an insight and help you prepare future posts in a way that they're far more profitable. Experimenting with different tags, and images could go a long way, don't neglect the art of A/B (Speaking of testing: A/B Testing for Video Marketing) .
Instagram analytics is a direct passage to understanding your audience's needs and wants. It allows you to improve your content while ultimately providing the grounds to drive sales and traffic towards your business.
Takeaway
It's as simple as that. By integrating social commerce, in this example Instagram, you're reaching out to new customers and revolutionizing the sales funnel journey. By that I mean it's far more shorter.
The feature is shockingly easy to set up and it's a great way for people to get to know your brand. Regardless of whatever route you choose, implementing shoppable posts into your digital marketing strategy is a winner.
---