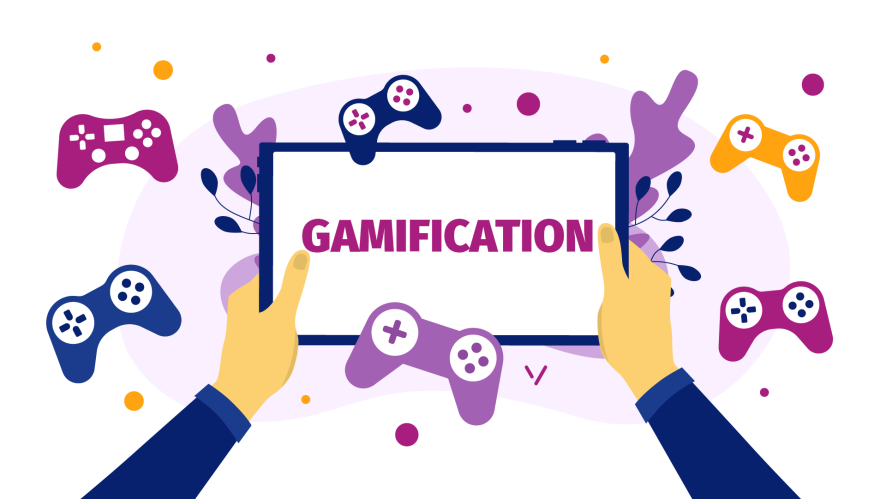 Gamification in Marketing
Video game mechanics applied to modern digital marketing strategies, what could go wrong? Nothing. The marketing game (no pun intended) is constantly changing which means we as marketers need to adapt appropriately.
People are losing their attention spans, and are demanding that you keep their interest in every possible way. People can also detect when you're strictly going for profit, an inauthentic approach.
Gamification is all about bringing together the positive aspects of interaction and getting the viewer to engage with your content. Let's talk about ways in which you can make your strategy shine with Gamification!
What is it?
There's a really complicated way to explain to you what gamification is, or there's a simple way. Basically, you apply elements of game design to an environment that is not a game.
So what this means for is basically, creating content of all kinds, including advertising, that holds the viewers attention, is interactive and most importantly is effective. There are many types of gamification mechanics and it really depends on what you're looking for.
93% of the marketers say they love gamification

Source: Optinmonster
Depending on the size of your business, it usually means the strategy will be implemented in a different way. So if you're a small business, most of your energy might go into product gamification. And if you're a bigger business or corporation, you'll emphasize gamification in the workplace. But we'll go over that a little later.
What you do need to know right now is that gamification is here to take your business to new heights. So let's go over ways in which you can actually use it within your marketing plan!
Winning Strategy
As discussed above, gamification is all about attracting your viewers attention, in turn increasing sales and beyond. So what are some of the ways in which you can actually use gamification?
Attracting possible leads
Getting people to come to you, is an art form all on its own. The ideal situation today is that, they see your advertisement and it's enough to get them to click and satisfy their curiosity.
And that's all fine and dandy however it isn't how it always works out, and his is where gamification. This type of content stands out from all of your other content ideas. It's interactive ( Speaking of: Interactive Video in 2020 ) and it's fun.
Interactive content gains two times more engagement than static content

Source: DemandGen
Don't go all in with interactive features right away however, keep a nice balance. You shouldn't force your viewers to a million decisions at the beginning of their buyer journey. Overloading them will simply discourage any further decisions. Create an experience that's most importantly fun and memorable.
Engagement
And this is where engagement comes in. You've done your job of attracting your initial viewers, great. Now it's time to nurture your possible leads and guide them towards the checkout line.
This is where you can start reaching out on a more personal level with gamification elements. Once you've already categorized your leads you'll exactly how to engage them to get more out of your interactions.
Gamification has many benefits for learners: it boosts engagement, provides motivation through goal tracking, improves knowledge retention, promotes team building, and offers valuable feedback

Source: Learndash
Sending out quizzes or interactive videos that will give them more information about a particular product that they've been wondering about, is a sure way to grab their attention.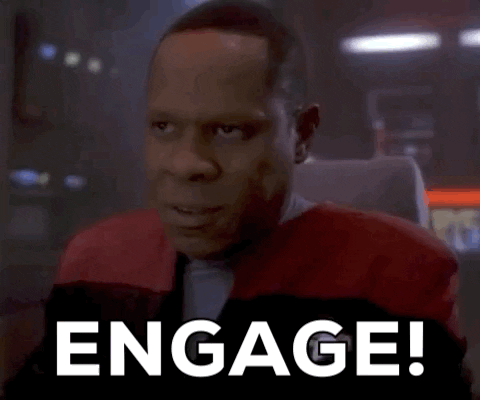 This way you're creating a completely personal shopping experience while simultaneously building and gathering data information that you'll use for future encounters. Following up in this way will be a breeze, you'll be prepared.
Interactive Elements
And what's so great about interactive content anyways? Well, it gives the audience a chance to interact immediately with your content and control their journey. It allows you to put your viewers in the drivers seat.
By incorporating gamification elements into their product, businesses claim to have experienced an increase in user engagement and website traffic

Source: Smallbiztrends
Interactive content at the same time manages to record data that can later be used to shape your marketing strategy. Why did a particular viewer click this path instead of another? All of this information is being recorded for your benefit. Later on you can bust out new interactive content , A/B testing along the way!
The demands of the consumer are always changing and right now, interactive content is taking over. It's important to adapt these kind of business strategies as it could take you out of that slump you've been in.
There's many ways to use interactive content that's intertwined with video ( Check this out: 7 ways to Use Video to Increase Conversion Rates ) , which you by now know, works!
Video approach
What do you automatically think of when you think of interactive? Video. And there's a reason for it. Video content is king when it comes to an effective marketing strategy.
It's the number one way to get your message across and it allows you to tell your story in a way that gets people to pay attention. And if you've already known this, this also means you've been integrating video within your digital marketing strategy.
Sadly, some businesses haven't caught wind of how effective video is. Luckily for you, there's tools out there to help you get started. Videommerce is an intuitive all-in-one video editor that puts you in the drivers seat of your creations. The best part, it's completely free to start.
91% of video marketers consider video an important part of their marketing strategy.

Source: Wyzowl
Sure, video production in general is seen as expensive and time consuming. It doesn't always have to be. Hundreds of templates to choose from, the ability to edit your own videos and apply exciting features to your videos. Get started right away!
Don't forget your customers
Gamification is an incredible way to satisfy your customers during a crucial stage of the sales funnel. Once you've grabbed their attention, and engaged them it's time to reward them for their effort.
A personalized thank you email with a short quiz will go a long way in ensuring that they'll be coming back for more. Fusing that together with a coupon for a future purchase and you're a made man. This is far more effective than old fashioned ads or follow up letters. You apply game mechanics that keeps your customers coming for more.
Consumer Relationships
Marketers often forget the importance of a great relationship between your brand and the customers. Gamification lets you reward your audience for their active nature, loyalty and more through fun and innovative ways!
In the end, your marketing strategy is to encourage action. And with gamification, there's no better way to get people to subscribe, purchase, share and register. It's a dynamic approach that's been taken for granted often. This can be applied on various platforms including websites, apps, email and beyond.
Brand Awareness
As a company, you're always looking at new ways to reach out to your audience. A gamification approach creates the opportunity for your audience to engage in a new way with your brand ( Check out: Branding in 2020). And games don't always lead to bigger sales, in this context.
By 2021, gamification's estimated global market value will likely rise to $11.94 billion

Source: Statista
But what it does leave your audience with is a sense that you've created something different. It allows new audiences to get to know who you are and what you're all about. While at the same time, old audiences seeing how you adapt to new technology and what you do with it. You are a brand that's constantly challenging oneself and taking risks. Most people admire that, because they know it leads to success in the long run!
Conclusion
By incorporating gaming features into your marketing strategy, you're creating new paths for your audience to interact with you. It's an engaging, fun, and effective way to drive sales, traffic, and ultimately grow ROI.
Gamification is only getting bigger and it's one of the most interesting trends of 2020 that you should take note of. It's a sure way to bring back people to your website in an interesting way.
---