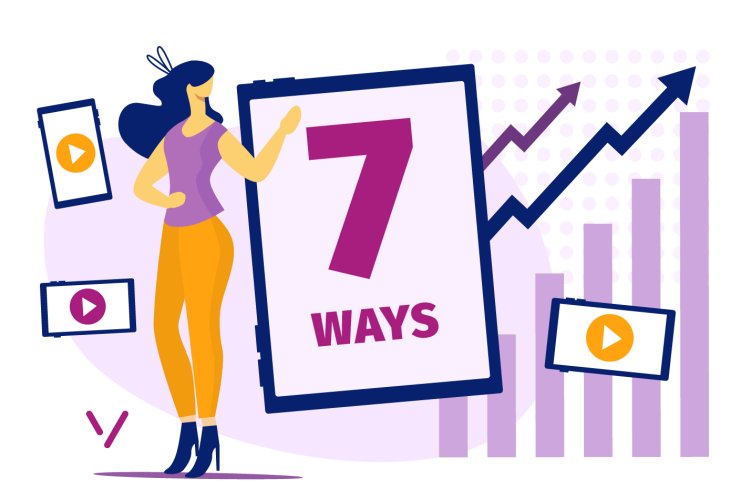 7 Ways to Use Video to Increase Conversion Rates
The art of conversion. More importantly, the art of increasing your conversion rates. I've written a nice little article to help you use video to drive conversions. You've got a business and you want it to grow, right? Before we begin with number one, I need you to realize that the video content that you want to convert possible leads, need a clear goal in mind. You can make it as expensive and fancy as you want, but if there's no goal behind it, you're wasting precious time and money on a medium that should be handled with care. Let's begin.
1. Explainer Videos
First impressions are huge ( Find out more: How to Utilize Video Onboarding for your business ) . Think of explainer videos as that. This is your chance to present your product in all different angles. You've probably got a new service or product that you'd like to better help people understand and this is your chance to do it.
Explainer videos increased conversion rates by up to 75 percent

Source: Contentz
Explainer videos are huge in manifesting growth in conversion rates because they emphasize the ins and outs of what you're offering. Matched up with a quality video, and you've got something incredible in your arsenal of marketing tools.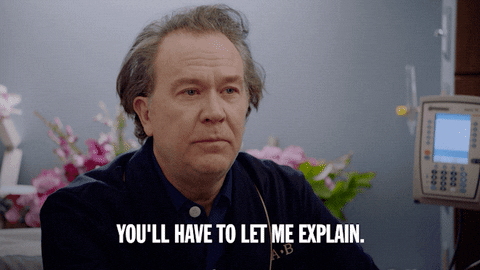 Your job during the explainer video is to taking the work out of the decision process for your potential customer. You're cutting out the middle man, meaning the research. You've done the research and you know your product simply works, this is your chance to present that.
2. Post-Purchase Follow up
You've guided your buyer through the sales funnel and they've made the purchase, congratulations. There are people out there who actually believe in your product, that's a start. Don't stop there. The post-purchase follow up is crucial in nurturing your customers.
The average retention rate of personalized videos is 35% higher than non-personalized videos

Source: HubSpot
You're probably accustomed to sending out an automated email thanking them for their purchase or subscription. Why not take it a step further with Video? A personalized " Thank You" is something that is often taken for granted. It's a great way to encourage customers to stay loyal to your brand. Ultimately, the way you handle your customers will influence the way future customers will interact with you. It's a never ending cycle, utilize video to stay focused in your video marketing strategy.
3. Make your Video Short and Sweet
We're an odd species. Even more so lately, our attention spans are getting shorter. Which means, your viewers are losing interest over time. What does that mean for you? You need to adjust your content accordingly to get the best out of your videos. Video length matters. The idea is to put the most attention grabbing information within the first 30 seconds of your video because research shoes, the further in the viewer goes into your video the less interested they become.
If you have not fully engaged your audience after the first 30 seconds, you've likely lost 33% of your viewers, and after one minute, 45% of viewers have stopped watching

Source: AdAge
Realistically speaking, it really does depend on the channel that you're on. Meaning, people tend to tune in much longer for a YouTube video than say something you've put on LinkedIn. But the main point remains true, the first 30-60 seconds of your video should give your audience a general idea of what's to come and why they should stick around.
4. Focus on the Thumbnail
Most people dismiss this aspect when implementing video content to their marketing strategy. The video thumbnail. Is it the first thing that your viewer's see when they look at your video? YES! That's why it's important that you make it as effective as possible. The truth is, using a custom thumbnail can increase the play rate by a whopping 35%.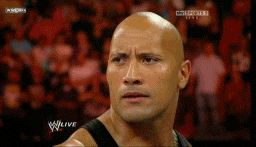 Make your thumbnail relevant and encouraging. Depending on the content, make it reflect the message of your video. Doing a customer testimonial? Why not use a thumbnail of your customer smiling when describing your services or product? The truth is, people react to a smile far more positively than something more mundane. Consider that going forward with video content!
5. Digital Ads
A great addition to every marketers handbook. Digital advertising let's you showcase a targeted message across numerous levels of the sales funnel. (Speaking of funnels : Video Sales Funnel Success ). Digital ads are effective and help you present your case in a professional manner. You've got a solution to the problem your viewer has.
Consumers are 27x more likely to click a video ad than a standard banner

Source: CMO
The bonus is, we're including video here which means your CTR (See more: Using Video to boost your Click-Through Rate! )will automatically jump through the roof once your ads are in video form. You'll grab more attention than static images.
6. Use Personalized Videos for Prospects
Putting a personal touch to your brand experience is the ticket these days. It humanizes your company and takes away the "salesman" factor in your approach (See also: Make Engagement Personal/ ). Reengaging leads with a quality personalized video shows that you care and that you're not some robotic corporation looking to slowly take over the world. Because…you're not, right!?
70% of buying experiences are based on how the customer feels they are being treated

Source: Neospierence
Frankly speaking, a personalized experience should be within the strategy plan of every brand looking to emphasize conversion rates and more importantly, customer satisfaction.
Quality doesn't have to mean cost…
I've been boasting about the effects of video and the impact that it has on your conversion rates, that's all fine and dandy. However, wouldn't you want to test out this theory yourself with proper video software to get you rolling? Saving you time and money, Videommerce is an all-in-one video editing platform that is completely free to start!
The truth is, most brands who start out, complain about how expensive video production is. It doesn't have to be. With hundreds of templates to choose from, Videommerce has got you covered for every situation. Whether you're a travel agency or a startup, utilizing video is crucial to your growth and why not get a running start with tools that are intuitive and effective?
7. Landing Pages
Utilized often in the "aware" phase of the sales funnel but are also used in other aspects as well (webinar sign up, ebook reward etc) . It turns out that videos are highly effective on landing pages. More over, converting your viewers! Bringing your potential customers to your landing page and enticing them with a product video, will dramatically increase your conversion rate. It's just a fact. How do I know this? Well take a look at this…
Including a video on your landing page can boost your conversion rate by up to 80%

Source: Unbounce
Make sure your page captures the viewers attention and create the necessary circumstances that create trust. You can't go wrong with a quality landing page. Their job is simple. Converts visitors into leads. Adding video helps your chances when combined with quality CTAs. Video makes it easier to get your message across and a landing page magnifies that.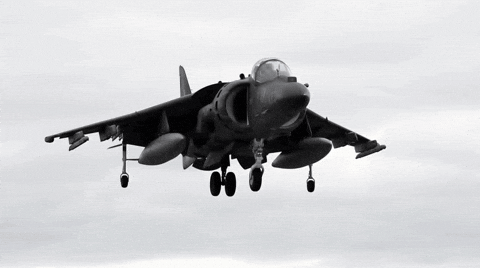 It doesn't end with Video
What you see above are just ways in which you can increase your conversion rates, using Video. The thing is, the process doesn't end there! No no no. Now it's time to gather as much production data as possible. Paying attention to how your video content does is crucial. What did the viewers watch, for how long, at what stage of the sales funnel did they lose interest? These are all questions that you should be considering when making the fine adjustments.
83% of video marketers say video helps them with lead generation

Source: Wyzowl
How many viewers did you manage to convert to actual customers. Take all of this data and use it appropriately. You'll know which video content works best, and why.
And remember, as stated in #2, nurturing your leads with video is essential if you want to utilize the full force of what this medium has to over. Sending a nice " Welcome to the team" video or " Thank you for your purchase" will help make you stand out as a brand. Humanizing your approach will go a long way in 2020 where everything seems to be robotic. Get out there and start increasing those conversion rates, with Video!
---