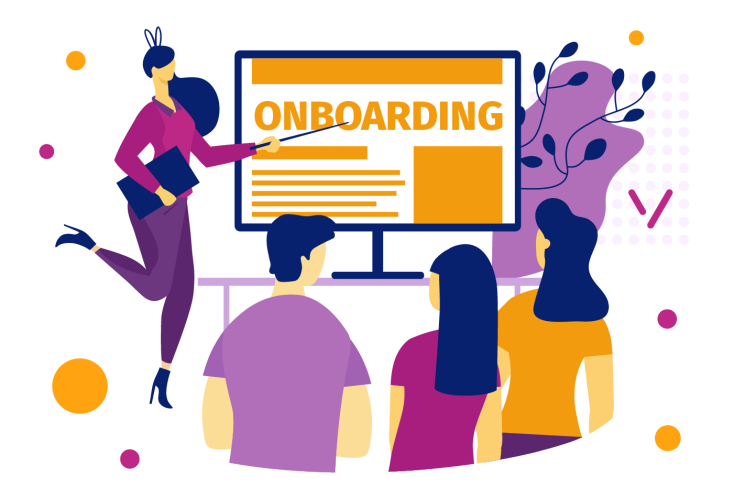 How to Utilize Video Onboarding for your Business
Before we begin, some of you might be asking yourself "…but what is it?". Onboarding is the initial experience that helps incoming customers navigate through different aspects of your brand.
With proper onboarding implementation, you'll also see improvement in customer retention. A critical aspect to building a sustainable business, which means onboaring isn't just an enhancement to your new customers experience. It's part of strengthening your strategic business function.
Onboarding creates the perfect environment to meet what your brand is all about, while leaving a memorable impression.
Oh look, I'm getting ahead of myself now. Let's just start this article already!
A very warm welcome
A new customer can only absorb so much information at once. No point in overwhelming them right off the bat. Put yourself in their shoes. When you walk into a new place of interest, what are the things that matter to you? Let's go over some.
First impressions go a long way
The first interaction should say everything about your brand. Think about this. If a possible client has an unpleasant first interaction or just doesn't really understand what your brand is about, they may not be a customer for long.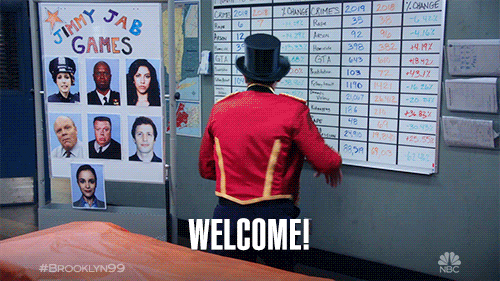 The small gap between acquisition and success is crucial. Onboarding helps tackle this problem by providing unique ways to give that much needed first impression.
Sign up process
The registration process plays a big role here. Welcome your potential future customers and make the registration quick and painless. Make sure to provide as few steps as possible and data fields.
Welcome videos
A great onboarding video makes users comfortable with your product and service as well as sparks curiosity. You never want to come off as a salesman in a welcome video, that's just faux pas in todays marketing world.
72% of people prefer using video to learn about a product or service

Source: ppcprotect
Demo videos
If you're in the software or app business, these are great to get the show started. A demo video will allow you to showcase your product through a screen-recorded demo…nstration. Wait a minute… demo…demonstration!
Anyway, this is the perfect place for onboarding new users because generally speaking, people like to learn through video. Here's a statistic that is used quite often when referring to the importance of video content as a whole
96% of people say they've watched an explainer video to learn more about a product or service

Source: wyzwol
Help users quickly understand how to use your app when interacting with it for the first time
Give your customers tips on how to start ( this improves retention)
Give your clients instructions for a complex product
A complete tutorial video ( As an interactive video )
Give your clients a clear benefit. If there is a unique feature that is valuable to your customers, this may be enough to hook them right off the gate.
When you're updating and adding new features, you can show your customers how to make the most of these new enhancements
Benefits of onboarding for your company
The benefits are astronomical, make no doubt about it. When you're hiring new employees, it gives you a chance to engage your employees early on and with a precise goal in mind, using video. Along with that comes trust and customer loyalty, when it comes to onboarding for your service or product. Onboarding gives you a chance to implement new ideas and put them in action.
Other ways to use onboarding
And from the top of my head, here are a few other neat ways in which you can incorporate onboarding to your business strategy:
1. Use video in your welcome email
Receiving a simple " Hello" from the CEO as a welcome email goes a long way. Not only that, but implementing videos to your email campaign improve clickthrough rates! ( You might find this article handy as well : Using Video to Boost your Click-Through Rate! ).
2. Add video to a tooltip
Contextual overlays that appear when the users cursor is positioned over a button, link, or other type of content. Basically it's somewhat of an interactive help guide. Imagine hovering over a button you don't understand a small video shows you exactly what it's for, cool!
3. Add video to your FAQ or Help section
Nothing says boring like a generic FAQ page. Adding video will definitely cutout some of the mundane aura of a regular help section. Tell people where to get started first, and where they should click to find more of your creative and fun answers to their questions.
4. Use video during critical decision-making moments
During the sign-up process, try implementing a video somewhere along your registration page. Let the viewers know that their decision is important and that you're here for them should they need assistance down the road.
5. Use video during free trials
That's right. A free trial is free and it's the perfect time to show the curious possible customers what you're all about. Onboarding with video will help them understand the concept of your app or service. Not only will you help them during the initial period where everything might seem somewhat overwhelming, but you'll build a strong connection.
Take away
So do you have a better understanding NOW of onboarding and why it's important to invest in? You don't!? Let's lay out the main reasons as to why you should be paying attention to the way you implement onboarding into your business strategy.
Customer satisfaction
As mentioned at the start, first impressions make a difference. A thoughtful product or customer experience is an enjoyable one as well. Remember, it's not just about bringing in new customers, its about keeping them satisfied with your services A solid onboarding strategy will go a long way here, don't neglect it
Retention
Not just customer retention but this also reflects employee retention. A grand welcome to your company means a higher chance your new comers will stay. Strong onboarding during the initiation period can improve retention. Be smart about it and use it to your advantage.
81% of marketers say video has helped them generate leads

Source: Wyzowl
A little something something…
A program to help you get started. Creating a video might some overwhelming for some, and probably expensive. I'm here to tell you that it doesn't have to be that way at all. Videommerce gives you a chance to become the designer. You've got all the tools necessary to create your first onboarding video. You'll get instant access to all of the editing tools and templates to create stunning and professional videos in no time. It's free to start, so use it to your advantage!
Video content reigns supreme
Which brings us to this obvious point. Video is your best bet to onboard new team members as well as customers. I've written a whole piece about the reasons as to why that is , here (Welcome on board ). Engaging and dynamic media simply grabs attention.
87% use video in their marketing strategy

Source: Wyzowl
It comes in all different shapes and sizes as well! Animation, screen capturing recording, live, interactive, it's all there for your benefit. Used properly, you simply can't go wrong with video during the onboarding process.
Implement video onboarding on every level of your business, and you'll be surprised at how fast your ROI will grow. Video is effective and helps introduce ideas and value for your brand. Turn complex ideas into exciting onboarding guides. More importantly, here's a chance to replace all of your dull text tutorials with something more " human ". Get on it!
---