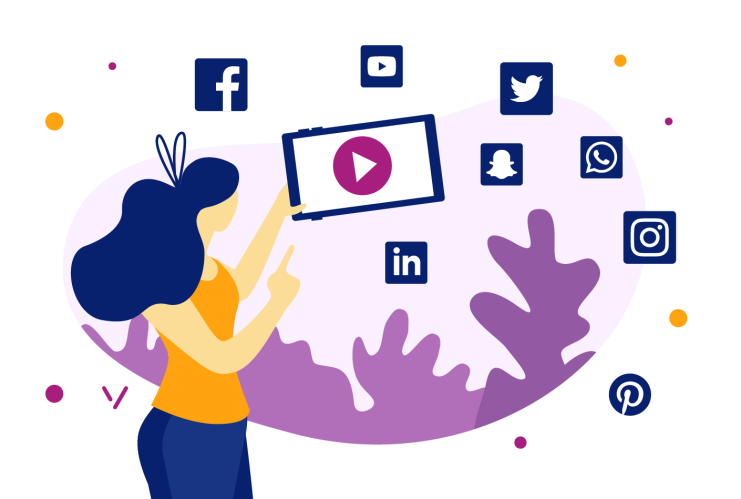 Video and Social Media
The people have spoken, video reigns supreme. You, the digital marketing aficionado, the small business owner already know what video can do to your brand as far as ROI and sales go, right? In case you need a quick reminder or if you've been living in a cave the last 5 years, check this out. In this article, the focus will be on the implementation of video on all of your favorite social media channels.
93% of brands got a new customer because of a video on social media

Source: Animoto
There are many ways to go about this, but it's good to start with a clear marketing goal in mind. Let's take that idea and expand it onto your favorite social media channel…right now!
Why Video?
How about the fact that video drives the most engagement? Video content is responsible for taking your business, to the next level. The reason being, it's effective. Video has shown it's true power and it's become a vital part of one's marketing strategy plan.
Videos attach 300% more traffic and help to nurture leads

Source: MarketingSherpa
Social Media has underlined and made video an important component of their package. Meaning, videos are being prioritized because they simply work.
59% of executives say they would rather watch a video than read text

Source: Wordstream
Our brains are complex, this we know. Our brains also retain visual content better than text, this you now know. In turn, this allows for the consumption of information that is processed easier. Ultimately, video marketing allows for versatility of content. It's easily adapted to all of our favorite platforms and you can shape it towards your goals ( See: Use Interactive Video to Grow ROI and Drive Sales )
The bottom line with video is that it's not slowing down because the technology is only evolving. Applying video to your marketing plan is a skill that's sure to be an essential part out of every thriving business.
Facebook and Instagram
As a brand, you're using video content on Facebook to increase awareness. Not just around organic but also paid content. Everyone is on this channel and there's no pretending otherwise. Pay attention to Facebook's algorithm as well, it's there for a reason. Longer videos are favored for this very reason. Create content that speaks to your audience. That means you don't have to be constantly putting out new videos that lack quality. Less is more, remember that.
Facebook is the #1 platform where marketers plan to invest in the next 12 months.

Source: Animoto
Keep in mind the following. You need to adapt your videos appropriately. Let me explain. Whether they're tuned in with headphones or not, people are on Facebook constantly checking their feed. For this reason, make sure that your video content suits both situations. Create engaging videos that don't necessarily rely on text to get their message across.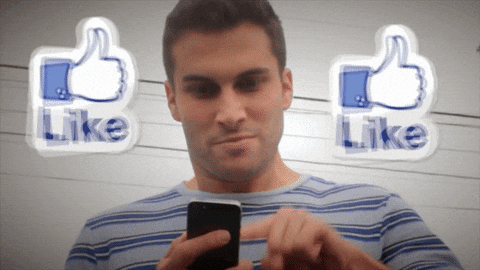 Next up we have Instagram. If you're on Facebook, chances are you're probably par taking in the Instagram craze as well. Luckily for you, Instagram is packed with numerous ways to showcase your video content. You've got Instagram Stories, video posts and now Instagram Live.
77% of marketers have posted a video on IGTV

Source: Animoto
As far as we can tell, Instagram isn't showing any signs of slowing down. Remember to consider that Instagram is mobile based which means your videos should be formatted in the appropriate manner. Hashtags also make a different. Using relevant hashtags can be the difference in who sees and doesn't see your content. Additionally you've got an option to use targeted advertising, with video.
YouTube
When you hear video, your brain by now naturally goes to YouTube. And there's a reason for that. YouTube is the king of social media video content. The thing about YouTube is, you can't just put out any videos and expect results, you need to come in with a concrete plan.
YouTube has 1 billion users, which is almost ⅓ of the Internet.

Source:YouTube
Once you've setup a YouTube channel, you'll need to strategize accordingly. Depending on what your brand ( See also: Beefing up your Brand Awareness ) is focused on, make sure your channel reflects that. If you're a e-commerce your playlists will be filled with product reviews and testimonials. Travel agency? You're probably posting videos of your hottest destinations.
The key is to establish a dedicated channel by creating informative content while at the same time, staying consistent. Chances are, your business already has a YouTube page, you just need to rearrange it to start feeling it's true effects.
Twitter
If you're looking to start testing the waters with Twitter, why not start by steering your audience to a landing page by way of Twitter videos? Remember to keep it short and sweet. As with the limited character formula, the videos should stay true to Twitter's theme if you want your audience to engage with your videos.
Tweets with video attract 10x more engagements than Tweets without video

Source: Twitter
Twitter has become of the most popular places people go to, to share and talk about videos online. There is a reason why marketers are utilizing Twitter, it simply gets the job done.
Video Tools
A little present to reward you for making it this far in this article. Realistically speaking, most small businesses and brands usually neglect a proper video marketing strategy due to two reasons. It's either too time-consuming or it's too expensive. Creating quality video content shouldn't have to be a weight on your back. And we're with the notion that everyone should have access to such tools. Check this out.
Videommerce puts you in the drivers seat of your video content. Hundreds of templates to choose from depending on your needs, endless editing possibilities and much more. The cool thing is, it's completely free to start. If you're looking to apply a professional video strategy towards your business. this is an incredible start to that journey.
Keep Track of your Results
You've got an idea of what's needed and how to approach each platform. There are many ways to go about this and in the end, none of it will matter if you don't know how to track your results. That's why having a clear goal in mind is crucial. Are you looking to increase engagement or looking to see your conversion rates rise? (See also: 7 Ways to Use Video to Increase Conversion Rates)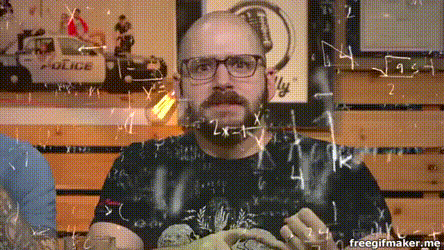 There are various metrics to use. You'll need to familiarize yourself with them in order to measure your success. And before you say something like " Aren't VIEWS the most important? " , the answer is NO. Sure it's a metric that's often used to gauge your reach and audience engagement but there's more to it than that, trust me.
Metrics
CTR ( Click- Through Rate) – When the number of times your call-to-action is clicked, and divided by the number of times it's viewed, this is your CTR ( learn more: Video to boost your CTR )
Social Sharing ( + comments) – When visitors comment and share your content, this is a good measurement of how well your content is doing. If your goal is to reach a wider audience, shares is a great metric to keep track of.
Completion Rate – Think of this metric as a way your audience reacts to your video content. If people complete your video and you divide that number by the number of people that played it, this is your completion rate. If you notice this metric drop, it means people are dropping off somewhere, it's up to you to find out where. Fix this!
View Count – The reach of your video content. Keep in mind that every platform views this metric in their special way. The higher the view count the better of course.
Conversion Rate – If you're looking to increase your conversion rates, you need to check how many people are interacting with your CTAs that you've implemented within your content.
Measure these metrics provides valuable information to see which of your video content works. Remember to keep an eye out on your hottest videos to get a better understanding as to why they're the one's that work.
Conclusion
Social Media Networks are all about the shared experience. Video complements that model quite effectively as I've shown you with this article and there's no reason why you should be taking it for granted. Just like with everything worth doing, a precise goal is needed to help you steer your content with the appropriate audience.
People naturally can't get enough of videos, and this is why brands are utilizing this strategy to the fullest, specially in 2020 during these uncertain times. With the current global situation, most of us are working from home which naturally brings us much closer to social media networks. Use video content to grow ROI, drive sales, and build a wider audience.
---