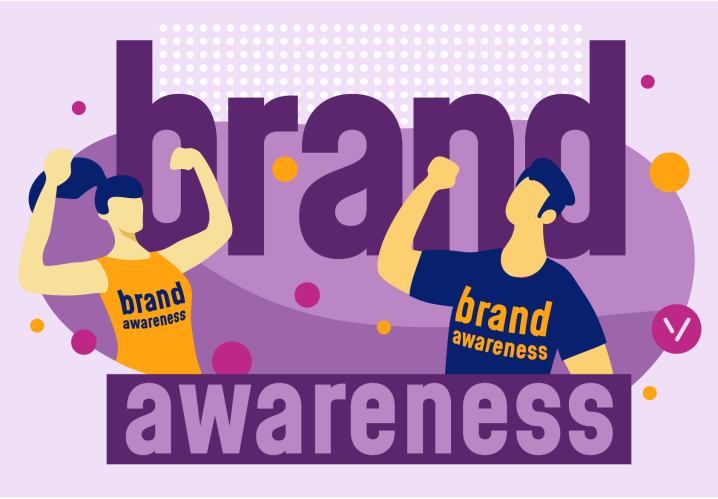 Beefing up your brand awareness
So you've hit a plateau and you're looking for new ways to grow your business. What should you start with? That's an easy one. Brand awareness. It's simple, the more attention you bring to your brand, the more people interact with what you have to offer. There's many methods that you can implement in your strategy to get there but for the purposes of this fine article, we'll focus on social media and end with video content.
Why Social Media?
Statistics show that by 2021, there will be roughly 3.1 billion social media users worldwide. That's a market you'll want to immediately tap into. Now it's entirely up to you how you play this but because I'm such a nice lad, I will point you in the right direction. We'll go over multiple ways in which you can…beef up your brand awareness through social media, how does that sound?
Which channels to use?
It really depends on your brand image and what you're trying to provide for the customer. Start with channels that will truly connect with your audience. What I mean by that is, focus on a few channels and really push your business plan there.
Looking to expand your business consulting firm? You'll want to stick to more professional websites like LinkedIn, this is where your audience is. Now, let's say you're a brand new toy company and want to showcase your latest toy. Instagram is your friend. In the end, it's entirely up to you but make sure you consider who you're trying to reach and in which way. Let's go over a few of the most important ones now.
Facebook
No matter what you choose, do not ignore the biggest market out there, Facebook. It is the most used platform by a huge margin, and you'd be foolish to neglect that.
There are 1.49 billion daily active users on Facebook, as of September 2018

Source: Newsroom
Additionally, consider the fact that Facebook uses an algorithm that is designed to expand the reach of your posts based on higher engagement rates. So in essence, the more reactions (likes, comments) , the higher the engagement. Facebook possesses the power to increase brand awareness and create a community. How? By seeking out Facebook Groups that you might consider your future audience. By engaging with people, you create a natural community and in turn, drive traffic towards your brand. But it doesn't stop there. Add Facebook pages, interact with as many people as possible whether it's a simple post or a reply to a question you might know the answer to. If you really want to take advantage of the platform, keep an eye out for Facebook Events that you can benefit from in the long the run. Join and participate, be a part of the ongoing community, it's your biggest market!
Twitter
This platform is all about chatter and interactions between your customers with your business. By responding to specific mentions, and even competitors posts, it'll help shine a light on what you are all about. It brings out the much needed personal touch that people are looking for in a brand. Having a humanesque experience is crucial today, don't become another emotionless business. Strive to post at least twice a day. From anything related to your product, or a reaction a story, let the people know you're paying attention. When posting links, use a link shortener so you can get the best out of the 140 character limit Twitter allows. Most importantly, when using hashtags, look up what the trending keywords are and try to incorporate a few into your posts. You'll automatically increase the probability of reacher a wider audience this way!
Instagram
First and foremost, Instagram isn't just for seeing the latest photos of your friends cats, it is a instead an incredibly powerful marketing tool.
There are 1 billion monthly users on Instagram

Source: Brandwatch
If used the right way, you'll build an audience for your brand beyond just the country you're located in. The key to instagram posts is precise hashtags. This strategy allows you to build exposure and engagement within your audience. Keywords that reflect your goals. Aside from that, make sure you're choosing the right images to go along with your posts. It is an image-centric platform afterall. A picture is worth a thousand words, is it not? We've all heard that quote, and you'll need to embrace it! What is " the right image " ? An image that doesn't scream " WE WANT PROFITS AND ONLY PROFITS " , don't be a salesman, a natural approach will benefit you the most.
Consistency
And I don't mean to monitor the amount of times you post. Be consistent with the upkeep of your channels! Do they reflect your brand? No? WHY NOT!? It is your priority to make people understand who you are and what you stand for. Strong brand recognition leads to greater general awareness in the battlefield. Is the color pallete the same on every channel? It better be. Is your logo being represented in a manner that we KNOW this is your brand?
Content variety
It's not just about upkeeping your social media accounts. Variety also plays a huge role! There is many ways to dish out your content. Organic content means you're writing specifically for YOUR audience (think blog posts, original images with captions etc). Be unique. Recognizable content is key to bringing people back to your brand! This will in effect, build trust among your target audience and emphasize your goal as a business, and core values! You can also spice it up with real-time posts. These usually deal with celebrating holidays or remembering important people on memorial days. Remember, when sharing visual content, the most effective are infographics, gifs, images but most importantly…VIDEO!
Yes video!
Video works incredibly well on social media. Probably better than any other visual medium you can think of. From increasing your ROI ( Related: Video and ROI. A match made in heaven ) to taking your E-commerce business to new heights, video has you covered ( Related: Video + E-Commerce = Yes ). You'd be surprised in the interesting ways you can implement video content into your business strategy. It doesn't stop there. No way. For all you people in advertising, this one's for you. Looking to boost your CTR? Check out this article immediately! Using Video to boost your Click-Through Rate! Starting to get an idea of why video is essential if you want to get serious about your business? Thought so!
And I've got something for you…
You'll need the tools to get started, right? Right! Without sounding too much like a salesman, I have to bring your attention to Videommerce. An all-in-one video editor that will help you create personalized videos in seconds! Why personalized? Well we've got an entire dedicated article dedicated to that very question, take a look here! ( Related: How does personalization affect your video marketing strategy for the better? ).
Marketers see an average increase of 20% in sales when using a personalized web experience 

Source: Triblio
People are looking for an unique approach, and now you've got the tools to provide that. No need to spend thousands, you'll be making professional and stunning videos at a fraction of the price, in fact, you can even start creating for free!
There you have it
See? There are plenty of ways to increase your general brand awareness. And just like with anything worth having, it takes effort. Strategize accordingly and you'll see your ROI skyrocket within a few days. Just make sure that you're using each channel wisely. Communicate with your audience and engage where it makes sense.
Hopefully this article will help you tether the power of what these channels have to offer and ultimately unleash your true potential as a brand!
---