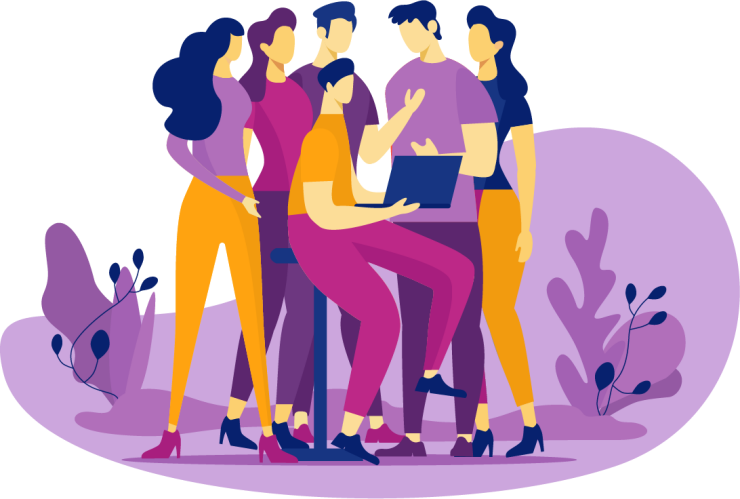 Startup : using video for success!
Whether you're a brand new startup or you're simply finding new methods to expand your business growth, this article is for you. As a startup, that should be the most important metric you focus on, growth. After all, let's be honest the goal of every startup is to no longer be a startup at some point in the future. Your job is to solve a problem that people may need solving. You can call it, a modern day inventor of sorts. The possible client comes to you with a problem, and your job is to solve it to the best of your abilities. Now, you'll need the tools to help you set the foundation right? People need to know what you are going to solve, and why they need you to solve it for them. And what's my answer to that? Video!
And why video?
Video is now at the helm of every marketing strategy, and you shouldn't take that for granted.
93% of marketers use video.

Source: (SingleGrain)
To put it simply, the demand for video content is increasing. This is why video has become such a pivotal player in the marketing field. Video leads to an increase in user engagement but more importantly, to improve brand trust.
85% of consumers want to see more video content from brands.

Source: (HubSpot)
So as a startup, how do you get started? There are numerous ways in which you can apply video content to your business strategy, let's take a look!
The different strategies
Pitch Video
A story-line to help your viewers connect with your business idea. You'll have the ability to showcase more information in less time, while hitting the most critical points that customers are looking for. Building from that, a pitch video is a sure way to grab the attention of potential investors. And most importantly, you'll get a chance to present how serious you are about your goals!
Videos attach 300% more traffic and help to nurture leads.

Source: (MarketingSherpa)
Explainer Videos to tell your story
Their purpose? To get the point across, effectively. In essence, you're EXPLAINING the concept of your product to your audience through video. You'd most likely include such things as the problem that you are solving and you'll also have a chance to enrich your brand's image with animation! You'll be able to convey your product, and get to the heart of the problem that needs solving, through video! Remember to keep it simple and focus on the benefits that you'll be providing. Nobody wants to listen to "all of the great features" that your company offers. People are looking for answers to their problems.
Boost Conversions with a landing page video
A landing page serves for one key thing that might interest you. Conversion rates. Within your landing page, you'll get a chance to introduce, help explain, and finally advertise your company in a short clip. Why short?
33% of viewers will stop watching a video after 30 seconds, 45% by one minute, and 60% by two minutes.

Source: (Ad Age)
A landing page will also serve as a touch of professionalism to your company if done correctly. With that, you'll have the opportunity to sell your product through a quality video and getting customers to click that "buy now " button!
Email Campaigns
We've got a whole article dedicated to this entire subject (How to improve your emailing strategy) so I'll keep this part short. Video campaigns are another way for current and future customers to get to know your business. Your CTR will sky rocket and your traffic will increase. There's no other way of saying it, email campaigns rock the house!
YouTube
Why not dedicate an entire YouTube channel to maximize exposure? Upload all of your videos that I mentioned above, on your channel! You can even go beyond the basic model and start a video series pertaining to your field, or some vlog content. Invite your customers into your office, give a guided tour! All of this not only creates more traffic, but it helps cement a trust between you and your future clients. Strong relations are important, and YouTube is a great way to sustain that.
Over 1.9 billion people use YouTube. That's about one-third of the internet.

Source: (YouTube)
To help you get on your way…
So I think by now you got the message, right? Video content is what you want to focus on to help grow your startup. Videommerce to the rescue! What is it? Well, for one, it's got the word "Video" in the title, that should get you interested. Videommerce is an all-in-one video editor that'll help you create professional and quality videos in minutes. Yes, minutes! What's the catch? There is no catch. The intuitive design is there to point you in the right direction. Stunning presets, the ability to add pre-recorded narration ( over 10,000 recordings!), add your company logo or any other custom images to your videos. Like many great things in life, it's best to try it out for yourself. I can sit here and write all day about how you can benefit from this, but why not just give it a shot? It's free.
Enjoy the ride
As a startup company, you're still learning and growing, don't take that for granted. While you've got a lot to focus on like the sales and marketing and finance side of things, video content will be the extra hand you've been looking for (Make Time For Video). Do NOT underestimate the power of video. It is your ticket to driving growth in your business. Fine tuning your content could be the difference between a good month and a mediocre month of revenue. If you haven't taken video serious, you will after reading this article.
---