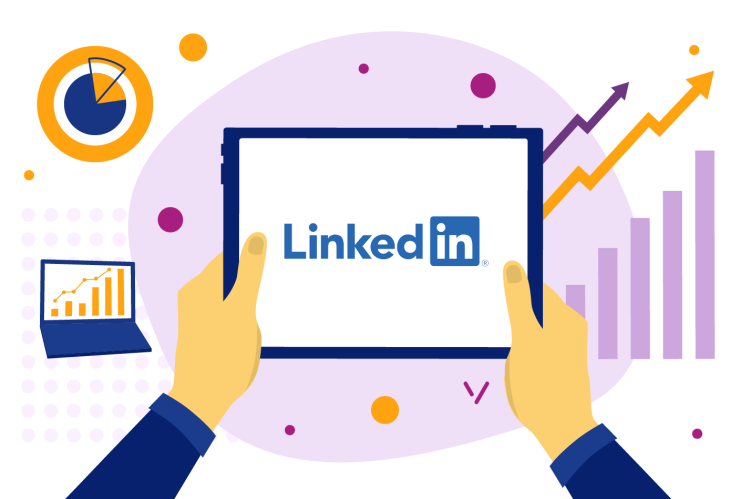 LinkedIn and Video Marketing
If you haven't noticed a trend, I'll fill you in right now. Video content is more popular than ever. The demand is high which means it's something you should be considering going into your business strategy plan.
81% of businesses use video as a marketing tool — up from 63% over the last year

Source: HubSpot
For today's article, let's focus on LinkedIn and how effective video content can be on this platform. There's no hiding it, the use of LinkedIn video is rising. Let's go over ways you can improve your LinkedIn campaigns by implementing video. Let's go!
Ways to Utilize LinkedIn with Video
Just like with every social media channel you've probably encountered, it may seem a little overwhelming at first. What should your strategy be? Don't worry, it's not as complicated as you may think.
But before we begin
Publishing video content may seem like a click and go approach. It's not. Make sure you follow these rules to ensure that your video content ( posted on LinkedIn) is as effective as you can make it.
Try to keep it short
It's no secret. Our attention spans are getting smaller and smaller. Are you surprised? We're being bombarded with information from every corner and our brains are doing their best to keep up. That's why it's important you try to keep your videos short…but sweet!
56% of videos published in the last year are less than two minutes long

Source: HubSpot
LinkedIn videos have a limit of 10 minutes. That doesn't mean you should be making content that's that long. Try to get out the most important details within the first 30 seconds. Not only is this the most effective way to get your message across, but it'll train you to choose precise fragments and words when presenting your case. Make the first sentences strong and memorable, that way you'll keep the viewer's attention for the rest of the video!
Make it compatible everywhere
Do you ever find yourself or others just sitting on the phone and scrolling through your LinkedIn feed? It happens all the time. That's why you need to make sure that your content is compatible with mobile phones.
Use the correct formats to get the best out of your content. The aspect ratio of your content should be 1:2.4 to 2.4:1. Additionally, keep in mind that most people who are travelling and scrolling are doing it without any sound. Add subtitles to your content to allow your viewers to follow along.
Content on LinkedIn designed for silent viewing is 70% more likely to be watched all the way through to the end

Source: LinkedIn
Don't forget to preview your content on both the browser and mobile before sending it out to the world!
A professional approach
LinkedIn is proud of it's professional image. And you need to adapt to that theme if you want your viewer's to take your ideas serious. Post videos with a high production value. High-quality video content will go along way to secure your brand image (see also: Beefing up your Brand Awareness) as well.
In cases like this, business usually outsource their video production. There's this general idea that experts should handle this type of stuff. Now, I'm not saying that there are a lot of talented companies out there doing just that, creating professional videos to help improve a companies video marketing strategy. But what if I were to tell you that there's a platform out there that let's you do just that at the fraction of the cost and time?
And it's called Videommerce
You have no more excuses. This all-in-one video editor let's you create stunning and professional looking videos in minutes. You've got hundreds of templates to choose from and a wide array of editing tools to help you get started! The best part, it's completely free to start.
Videommerce comes ready with personalization features, video narration and even the ability to make your videos interactive ( See also: Use Interactive Video to Grow ROI and Drive Sales ). Have at it!
Don't forget to bring your audience back
The plan with this new video marketing strategy is to get as many eyes on your brand as possible. Why not link back your content in creative ways? You're looking to drive traffic towards your business right?
Write a blog pertaining to your latest content, or even create a landing page dedicated to the very topic. Whether it's a new product video or a demo, create the necessary circumstances for your audience to go to all of your other social media channels. Don't neglect this!
Tell your Story
So now you've got the tools necessary to start creating along with information on how to approach your LinkedIn video strategy. It may feel a little overwhelming at first, but don't be alarmed, that's normal.
LinkedIn is a platform that thrives on networking and establishing strong relationships with your audience, and video is the perfect middle man for this very scenario! Share quality video content on your feed. Why not start off with the story of how your business came to be? Get creative. Remember that there are many ways in which you can do this ( See also: 6 Engaging Types of Video Content )
94% of video marketers say video has helped increase user understanding of their product or service

Source: Wyzowl
LinkedIn ranks Video quite high within their Algorithm. What this means is that you're always going to get a bigger piece of the spotlight when posting video content on your feed. This is a great way to tell everyone who you are and what you're about.
Don't forget to Tag
When you're ready to upload any form of video content on LinkedIn, don't forget your video description. This way, you'll widen the reach of your videos by including relevant keywords to each piece of content. Make sure it reflects the message and goal of each video otherwise you're just doing it wrong. So if you're thinking of promoting your latest hot product make sure to add something like : #newproduct. This way when people search, they'll have a better chance of coming across your feed.
The right place and time
You've already got the place, LinkedIn. Now it's time to make use of the time. Knowing when to post is half the battle. Stats have shown that for this particular platform, you'll get the muse use of your video content between the hours of 8 and 4 PM for work days.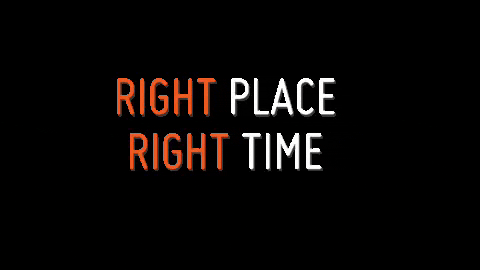 Otherwise you're just wasting your precious material. You can also experiment and test out different times to discover what works best for your brand. Remember to consider the market and time zones of your biggest audience.
LinkedIn Groups
You've been on LinkedIn but you've probably been neglecting "Groups" right? There's no shame in that, LinkedIn Groups are often overlooked. Think of them as forums for people with similar interests to par take in discussions and expand their knowledge on a given topic!
This is a great place to share that knowledge with industry insiders. Additionally, you guessed it. It's an idea place to network and find potential clients and customers! This is the perfect place to grow your business so don't neglect it as part of your marketing strategy!
LinkedIn Showcase Pages
Think of Showcase pages as an add-on to your company page. They allow you to highlight a specific initiative, service, product for targeting specified demographics. Cool right?
They work as standalone pages which means that they don't have to follow your business page to follow them. So if you have a variety of target audiences, you'll definitely be able to effectively utilize Showcase pages on LinkedIn. This way, you won't have to fill your main page as much information as possible to satisfy every audience member. You can break it up into pieces and let your main page breath.
This is something I recently discovered and I'm sure glad it's here to stay.
In Conclusion
LinkedIn is a professional, comprehensive and effective platform. When implementing your now redesigned video marketing strategy, remember to set an objective for every video. Be precise in your message and don't forget the correct format, as this matters. There are new opportunities everyday on LinkedIn to take advantage of.
Early data (from the limited release) showed that native LinkedIn videos were getting shared 20 times that of any other type of content.

Source: TechCrunch
LinkedIn has established itself as a premiere platform for business owners and professionals ready to build strong relationships with their customers and like minded individuals. Video content helps you engage more effectively and fully utilize the full potential of what this social media platform has to offer. Get out there and start creating and connecting!
---