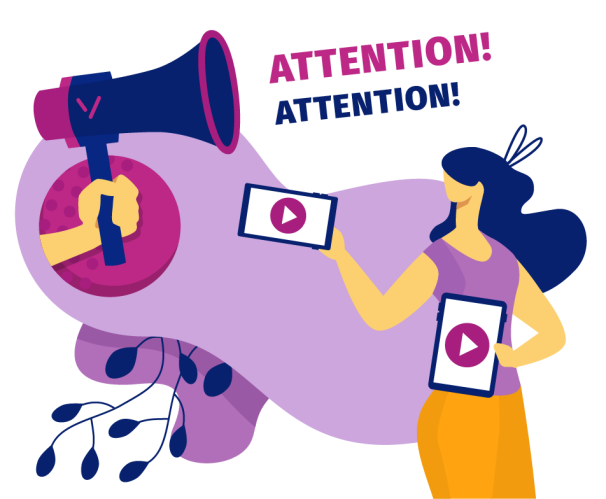 Grab Attention with Video
Time's are charging. It's 2020 and you're still applying the same old "tested" sales strategy. If you're still using the old methods, you're in for a rude awakening. You're missing video.
It's time to get fresh. I'll be teaching you about fresh ways on grabbing your customers attention (new and current) using newly refined marketing strategies, with an emphasis on video.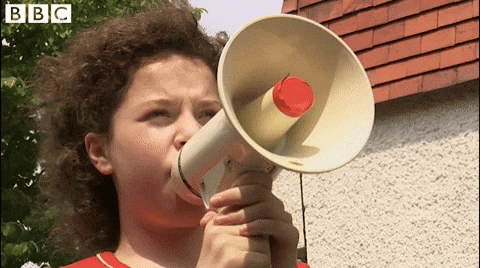 Why video? It's the perfect medium to get you message across. Truth is, your customers can learn 90% of what they need to know about your brand before ever having to talk to you on the phone or through email. Your job is to create the experience. Guide them into why you're doing what you're doing. Let's grab attention with video!
Merge CRM with Personalization
You have a solid CRM database and it's time to use that. A customer unresponsiveness is often linked with them simply not getting a personal experience. The cool part is, by adapting personalization with CRM, you're creating a unique one-to-one experience for all of your customers. This utlimately optimizes your CRM flow and allows you to adjust your content accordingly.
78% of U.S. Internet users said personally relevant content from brands increases their purchase intent

Source: Instapage
Personalized video allows your brand to deliver a one of a kind message to every customer. The best way to do that, is within your email campaigns ( check out : How to improve your emailing strategy with video! ). You'll be engaging your audience and touching critical points in the customer journey. With personalization, and video, things get..well..personal!
When everybody is competing for the attention of the same audience, personalization is going to be crucial in setting yourself apart. Companies will slowly start to get the picture, but you'll be ahead of the pact.
Video Ads on Social Media
Whether it's Facebook or LinkedIn or Twitter, creating attention grabbing video ads is an art form. There are different techniques that are applied to every social media when it comes to video ads so lets focus on the big picture.
Your video campaign's impact needs to presented within the first 10 seconds so try to keep it as creative and precise as possible. You're probably thinking to yourself, " But our story is important and I want to be able to tell every aspect of it! ". Good for you, but the truth is you can probably summarize your entire story within the first 10 seconds. Or at least grab the customers attention so that they keep watching past the 10 second mark.
85% of Facebook videos are watched without sound

Source: Buffer
Consider the fact that most videos on Facebook (Create Facebook Ads!) for example are watched without sound. This is why it's important you adjust your videos accordingly. It needs to work in every environment. Adapt adapt adapt! So tell your story visually as much as you can. Add subtitles if you can. And if you really need them to hear you, add a little picture inviting the user to "turn the sound on ".
Facebook reach
Being the biggest of all the social networks, it'd be silly if you didn't know about ways in which you can reach your audience through this platform. There is a catch however. Generally speaking, the Facebook algorithm change back in 2018 caused a stir. Meaning, you need to adapt to the changes to be heard.
" Over 60% of marketers think visual content is crucial for their social media strategy "

Source: Venngage
Posts with images or videos (Make Time for Video) in general get almost 3x as much engagement as those without. Take note that you can't just post anything you want, meaning low quality. It could harm your brands image and make you look unprofessional, avoid that.
Here's something else to consider. Did you know that 60% of Americans who watch digital video do so on Facebook? (Source: Hootsuite) I know.
Things to consider…
Greater reach isn't just about being aware. It takes actual strategizing. Make sure that your content is original. Take an active role in your content and create content from the heart.
Audience behavior is also crucial to the big picture. A stronger signal is sent when viewers engage with your video in other ways, such as leaving a comment or sharing.
The most important tip, Facebook prioritizes the distribution of videos that are engaging on a person to person level. Don't get me wrong, likes and reactions play their part as well but only if they're organically generated.
Use YouTube
Huge reach. Immense possibilities. Let's face it, YouTube is king of video. That's why it's important that you use it to your advantage. But how do you stand out on a platform that gets 300 hours of video uploaded every hour? It's estimated, that by 2021, there will be almost 2 billion viewers (when it comes to engagement). That's a big market to capture.
Get creative. And don't just tell your viewers what you do. We've heard enough about that. Explain why you do the things that you do. This will hit the core and reach people on a personal level. It's fine and dandy that you have a new product but why are you creating it in the first place?
65% of people use YouTube to help them solve a problem. Want to build a house or remove weird parasites from your eye? YouTube might have the answer

Source: Google
By staying on top of your YouTube channel, and managing it on a regular basis, you're tapping into a wider audience. You'll generate engagement, traffic and leads. However none of this will be possible if you don't apply a new and creative approach to your video content.
Instagram and Beyond
With 400 million users that share 80 million posts on a daily basis, Instagram is a key player for advertisers. Instagram's format and algorithm makes it an incredible tool for engagement because of the circumstances that it creates.
Having said that, how do you grab somebodies attention with this platform?
Algorithm change of 2019
Ah yes, let's not forget. What this change did basically stated that what shows up first in your feed is primarily based on YOUR own activity. So where does that leave you, as far as engagement goes?
You'll need to create high quality content that can stand up to future algorithm changes.
And this is how we do it
Utilize stories in a consistent way. They provide an authentic and quick way to engage your audience. Evey time you post a new story, your profile will pop up on the top menu along with a CTA (call to action) highlighting your photo.
Put out a lot more VIDEO CONTENT! Video auto-plays and grabs your viewers attention immediately. There's arguably no better way to get somebody to see your content. Don't worry, your videos don't have to be over the top productions either. A simple time lapse should do the trick.
Going LIVE has it's benefits. This applies to video once again. Off the cuff material means originality, we love that.
Hashtags. Including a clever hashtag as part of your content strategy can go a long way. How many? Well according to some neat data, 9 seems to be the golden number but there are exceptions of course.
Post more often. This way you'll experiment with how your content is doing.
There are plenty of ways to engage your customers, even amidst the ever changing algorithm changes. These are just the ones we found the most useful from our experience.
Video is the way
In the age of information, it's not going to be easy to stand out. But nothing worth having should be easy, right? Right!
You'll need a platform that can guide you through this chaos and bombarding of content. Now if only there was something that I could recommend in this very scenario…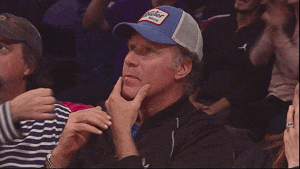 Whether you're looking to beef up your ads or attract a new audience, Videommerce to the rescue. It's a video creation platform with a focus on what we're discussing today, customer unresponsiveness.
The truth is, a customers apathy is what's keeping your business from rising about the plateau. And as discussed, there are numerous ways of grabbing their attention, video is simply an obvious choice.
Viewers retain 95% of a message when they watch it in a video, compared to 10% when reading it in text

Source: Insivia
With Videommerce, you're able to create personalized video that is relatable to the customers expectations and needs, building an emotional connection immediately.
Now, the unresponsiveness that I mentioned earlier. An unresponsive customer isn't engaged due to dull content. With Videommerce, you'll create interactive and clickable content that forges an unforgettable experience. This will drive sales.
What's the catch?
Nothing. Video content shouldn't have to be expensive, time consuming and undervalued. Videommerce is free to start. Don't take my word for it, let your fingers do the work and the numbers do the talking.
Attention with Video!
Today, our attention span is shorter that of a goldfish. I'm serious. People lose concentration after about 9 seconds and the number is only decreasing. Social Media has a huge impact on this phenomena and it's your job to adapt.
Whether it's personalization in the form of an email campaign or an explainer video you've posted on your social media account, the first few seconds count. Grab attention with video and encourage them to watch your original content. I've given you a few pointers on how to do so and now it's up to you to put it into practice.
Remember, consider your platform of choice, it matters. Each network has different requirements as far as length and algorithm goes. Apply each strategy accordingly.
Social Media video content has huge potential to drive your business to new heights. This is why it's important to utilize everything in this article to grow that ROI!
---