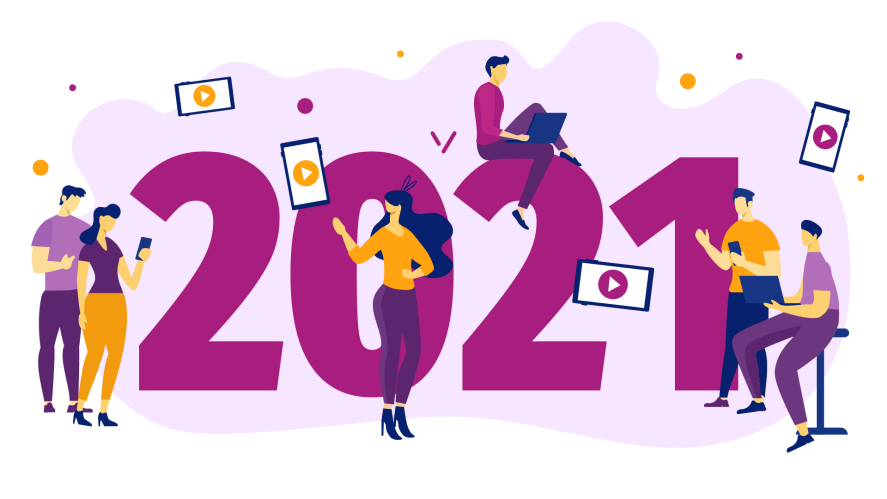 Digital Marketing in 2021
We're all kind of hoping this year ends sooner than later, right? It's been a hectic one for the world and well, we've come this far so at least there's that. Despite the ups and downs, the digital marketing world is constantly moving forward.
Let's see what 2021 has in store for all of us marketers and what it means for your business. I've gone through some of the latest trends and I've picked my favorites. Let's get going!
Voice
If you've already asked Alexa about the weather today, you're already actively participating in this technological trend. It rose to fame near the end of 2019 and it's becoming a social norm.
This is forcing us to use google search in an entirely new way which means you'll need to adjust your content and business strategy accordingly ( More on that here: Voice SEO). Optimize for voice, but don't neglect text searches. The thing is, more and more people are using search in this manner. Prioritize analytics as well to rank well in searches. Don't forget to adjust your long-tail keywords as real questions, that way Google will understand the content is relevant to a specific search.
HTTPS websites account for 70.4% of voice search result pages

Source: Backlinko
If you're an E-commerce, you already know the importance of this. So if you want your consumers to shop in an intuitive way, make sure your platforms are optimized for voice search. You don't want Siri or Alexa to have any trouble navigating your content.
Interactive Content
You'd be surprised what the addition of interactive elements can do for your website. Unless you've already incorporated it into your strategy, then you know exactly what I'm referring to.
It's an incredible effective way to get people to engage with your website while at the same time, learning their actions and why they make it. There's neat ways to implement interactive elements including polls and surveys but more importantly, navigational videos to help bring your clients to the checkout!
Interactive content gains two times more engagement than static content

Source: DemandGen
This is a great way to gather customer feedback, as mentioned above. This data will in turn help you move forward in an effective way. You'll know which elements work and which don't thus increasing conversion rates and more importantly, CTR. If you're an up and coming business, you know how time consuming it is to train your newest employees. With interactive content, you can guide them through fun and informative experiences.
There's a lot to it than that to be honest, this is just the tip of the iceberg. The most important thing is, interactive content works and it's going to shine brighter than ever in 2021.
Mobile First Websites
Wherever you look, you'll find somebody on their mobile phone. There's been a massive decline of desktop usage throughout the last years. With mobile phones becoming far more advanced and affordable, there's changes coming.
As of 2020, there are 3.5 billion smartphone users worldwide

Source: Statista
What this means for you is to prioritize your websites for mobile users. Map it out accordingly so that it works just right. What this means is that you need to focus on user friendly navigation, less text content and add menus that make the experience far more intuitive. It's all about managing how your website flows together. If it's working correctly on desktop computers but that the final user experience is catered towards mobile users.
There's a lot of benefits you'll get along the way while you're doing some maintenance and moving around. Your page will load much quicker ( we'll get to this trend in a minute), which is a huge plus. It means that people will naturally navigate through your website with ease, leading to increased sales and conversions. Pretty cool.
Personalized Content
If you thought things were personal in 2020, you haven't seen anything yet. I'm somewhat joking of course but the point I'm trying to make is, personalized content has a bright future ahead.
77% of consumers have chosen, recommended, or paid more for a brand that provides a personalized service or experience

Source: Evergage
The ongoing pandemic has taught us a lot about communication and how effective a personal approach is. We've given up with generic messaging mechanics and now personalization has become a crucial element of every digital marketing campaign. Personalization drives the market forward because it creates an incredible sense of transparency and it gives you a chance to interact with your customers on an emotional level.
Sure, using demographics to steer your marketing direction will still be there but an emphasize on personalized experiences will be crucial if you want to stand out as a brand. There's many ways to get personal including the use of video, which funny enough, is up next!
Video Marketing
Ah video, our favorite topic. There's something special about it and the good news is, it's still trending in the upcoming year. As predicted, video still remains to be a powerhouse when it comes to taking your business to the next level.
Video allows for you to tell your story with maximum effectiveness. There's a reason why so many businesses have implemented it as their main content source. Video creates an experience like no other because it's far more effective than text and other mediums!
97% of people think video is an effective tool to welcome and educate new customers

Source: Wyzowl
Increase engagement, drives traffic, nurture leads ( Find out more : Boost Customer Retention with Video), grow ROI, these are all things that come to mind when thinking about a great Video Marketing strategy. If you're a e-commerce, you know it's an effective way to showcase your latest products and gather testimonials from your loyal fanbase.
54% of all people want marketers to put out more video content

Source: HubSpot
Video also offers one of the highest conversion rates of any medium. Get people interested in your brand with live video. Establish and build strong customer relationships with a more personalized video approach. There's really nothing video can't do ( It's true: 6 Engaging Types of Video Content).
Speaking of both Interactive and Video
This is a great place to take a little breather. And a perfect way to tell you that there's tools out there to help you create quality content ( of the Video kind) in a way that won't break your wallet.
Videommerce is an all-in-one video platform that let's you create content that reflects your brand image. Meaning, you'll be able to attract and engage like never before! There's plenty of ways you can enrich your videos and the best part is, you can upload your own as well! Don't take my word for it, it's completely free to start!
Speed
It's not 1995, if your website isn't loading up quick, you've lost a potential client. Put yourself in the shoes of the viewer and imagine stepping into a website that's chugging along while you scroll up and down. That's simply not acceptable.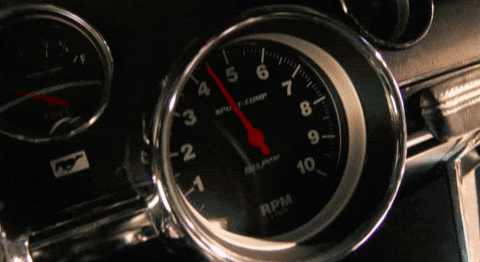 To emphasize the importance of a fast website, a slow loading page is one of the top reasons why users leave a website within a minute. The thing is, with today's younger generation ( More on that here: Generation Z Marketing) and receding attention spans, you need to make every second count.
Sites that load in five seconds (compared to those that load in 19) see 70% longer average sessions

Source: ThinkWithGoogle
It's not hard to clean up your website enough to make sure it's not slowing anything down. Optimize your images, compress them so that they're not an incredibly high file size. While you're at it, make sure to reduce the number of internal redirects. Chains that go through several layers of redirects before landing on the right URL. If you manage to fix these things, you're on your way to a fast, smooth website experience.
Takeaway
It's been a year that we'll never forget. We've had our ups and we had our downs, the most important thing is that we keep moving forward.
For us digital marketers, the landscape is constantly changing which means our strategies need to change appropriately. Don't be afraid to experiment with these technological trends, as some of them might be for you and some might not.
2021 is right around the corner and let's hope that this one will bring us more ups than downs. Not just for our digital marketing ventures but on a global scale as well. This will definitely not be the last article you'll see regarding 2021 trends, that's for sure.
---