Conversational Marketing
Consumers want the answers to their questions in an instant. Long gone are the days where customers searched through a website to find a way to contact somebody in order to find out more about a product they're interested in. Information is everywhere and the consumer sometimes doesn't know what to do with it.
71% of customers expect companies to communicate with them in real time

Source: Salesforce
Where does Conversational Marketing fit in all of this? Well it's a far more feedback oriented digital marketing take and uses all sorts of technology to create authentic conversations while deliver across all of your favorite channels. Let's see how this marketing strategy has evolved in 2020 and what you can to do integrate it within your plan!
What is it?
I think I actually managed to describe the gist of it during the introductory paragraph. Conversational Marketing is all about using live chat, chatbots and messaging that invites authentic conversation across all of your favorite channels.
This allows for a far more exciting and intuitive customer experience, invites genuine engagement among your audience and in turn fosters strong customer loyalty. There's a lot more to it than just that so let's go over some benefits now.
Let's talk Benefits
If you're looking to scale your paid and organic marketing strategy, there's no better way to do it than conversational marketing. The thing is, there's many ways to use chatbots in general. People tend to think it's just all about answering mundane questions to save you some time. Nope. Let's talk about the biggest benefits you'll get of integrating this marketing strategy.
An Incredible Experience
Sometimes you go to the store and if you're lucky, you come across an incredibly insightful sales clerk that guides you through the shopping experience. They know what you need and what the best product is for you. Conversational Marketing provides this experience in a whole new way.
72% of people who have used chatbots find them to be helpful and informative

Source: SUMO Heavy
Chatbot (Find out more here: Chatbots in 2020) integration with your favorite channels will allow for real-time discussions while you're assisting your customers. It's a human experience that's often taken for granted and there's no need to slow down the sales funnel by interrupting their journey with dull lead forms.
Gathering Leads
Creating the necessary circumstances for your customers to get the answers they're looking for immediately will without a doubt result in higher conversion rates and opportunities. As mentioned already a few times, conversational marketing is an incredibly effective way to connect with your leads. This way you'll be engaging, qualify and generating more leads using your chatbots to categorize each conversation accordingly.
Strong Customer Relationships
Conversational Marketing lets your audience reach out in a simple way, on all of your favorite channels. It's about building trust and there's no better way to do it than this. Engaging your customers directly will provide a natural environment while at the same time ensuring strong loyalty. Think of it as an omnichannel ( Check out also: Omnichannel Marketing 2020 ) approach but for your customers. It's a great way to showcase your brand image and personality while providing real time feedback on every step of the way.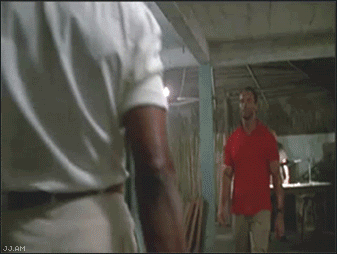 Do I really need it?
Yes, yes you do. In many cases, conversational marketing could be the strategy that takes your brand out of that plateau that you've been on. There's two big reasons how you can benefit and the first one is your customer service.
83% of consumers said they would be more loyal to a brand who offers a chatbot for tasks like making an appointment or handling customer service inquiries

Source: Mobile Marketer
Customer engagement is huge in keeping a business going. It's more important than ever to invest in taking quality time to provide quality feedback. With chatbots, and the conversations that you'll be engaging in, you'll make customers feel far more valued. While at the time, providing a personalized experience. You can't go wrong with this approach.
Personalized Path
Taking the time to personalize the customer experience can add a professional feel to your interactions. So if you're not there to actually interact with your customers, don't worry. Allow your bots to fine their responses to fit the conversation. This means that your bots should have a different feel going across different channels. The tone, appearance and so on should reflect your brand image, be consistent!
Video personalization
I won't get into the true benefits you get by integrating video content within your strategy because you already know ( I hope! ). Now imagine that kind of quality mixed in with a personalized approach? If you're done imagining, I've got some good news for you, it does't have to a dream.
By 2022, online videos will make up more than 82% of all consumer internet traffic — 15 times higher than it was in 2017

Source: Cisco
Videommerce is an all-in-one video platform that puts you in control of your content. A full on video editor with tools to take your video strategy to the next level. The best part, it's completely free to start.
You'll get access to hundreds of templates to start and tools to edit your videos like no other. Interactive elements, and personalization to soar your ROI and more! If you do get a chance to try it out, leave us a message regarding some feedback. We're always looking to improve our tools, hope to hear from you soon!
Ways to implement
But is using a chatbot the only way to implement conversational marketing within your strategy? No way! There's plenty of channels to utilize and each one can work towards a different objective. Whether you're looking to qualify a lead or finalize a sale, you've got options. Let's go over some right now.
Social Media
The first and most obvious would have to be social media. You've got plenty of ways of attracting conversations using surveys and asking your audience for their opinion. Engaging through comments for example, is an excellent way to maximize a two-way conversation's potential. While at the same time, you're gaining insight into how your audience is doing. What do they need hep with and how can you help to solve that? Use your favorite social media channel to emphasize an authentic response to your audience.
Customer Support
Think of onboarding for new customers and live chat bots in your favorite apps. Customer support is an integral part of conversational marketing strategies. This is a great way to showcase that you value your customers. The fact that the entire experience is from a " live " perspective, makes it all that more important. Today people are far more demanding and want assistance immediately, preferably with somebody who know's what they're doing.
Email campaigns
We're not talking about the old fashioned way of using email to notify your customers about the end of their trail. Conversational email marketing is all about conversation as the driving force. Offering personalized content to your audience through conversation will bring them back wanting more. Offering promotions and discounts related to their experience, now there's a thought!
A chance to Grow
There are many marketing trends out there that have been presented only to shortly disappear soon after. Although a new tactic, along with chatbots, conversational marketing is here to stay.
65% of consumers feel good about themselves and the company when they can handle an issue without talking to a live person, and 61% think that chatbots allow for faster answers

Source: Aspect Software
Businesses of all shapes and sizes are doing their part and integrating it within their favorite channels and websites. Customers demands are getting bigger which means a bigger emphasis on bot evolution.
In many ways, a lot of companies will use conversational marketing as the face of their brand image. It'll become about methods in which you can optimize the customer experience and provide a journey worth taking. Let's go!
---