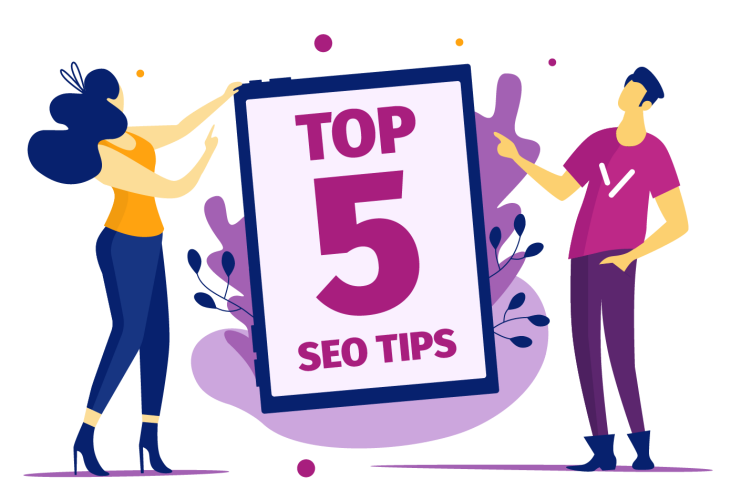 SEO tips to make your Video Content stand out
Video as a marketing tool has changed the way many businesses function as a brand. With a demand for more content from consumers, it's no wonder many businesses are taking the right steps to rethink their marketing strategy. More importantly, their video marketing strategy.
By 2022, online videos will make up more than 82% of all consumer internet traffic — 15 times higher than it was in 2017. 

Source: Cisco
There's more to it than that. Anybody aiming to make a dent in the market with their video campaigns need to know they're up against fine competition.
Users view more than 1 billion hours of video each day on YouTube.

Source: YouTube
So you've got a lot on your plate and it's time you adjust accordingly to this demand. Today, if you're looking to grab your audience, or any audience, you'll need to have your SEO ( Search Engine Optimization) in order. Let's go over some tips that should get the ball rolling for you. Here comes number one!
1. Optimize The Title and Description
Not to be taken for granted, the title you give to your Video can make all the difference as far as who sees it. Titles and descriptions play an enormous part in how your videos are ultimately ranked. Generally, people tend to search for videos using keywords, so consider that. This means you need to shine with your creativity and imagination.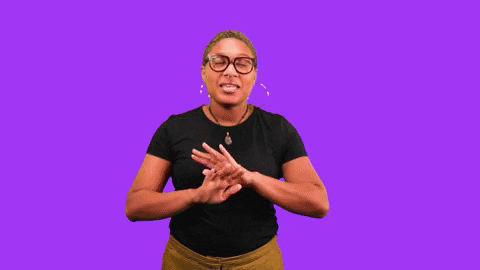 So don't be one of those people who just simply tends to cram as many keywords as possible into the title, use a little more "umphf".
The same concept can be applied to the way you create your descriptions. Stick to the essence. You don't want to overwhelm people with letters and words, they're already aching to watch your video. Give them a clear enough description to spark further interest. You can use a few target keywords here, to spruce it up. Learning to optimize your titles is an art-form and it's your job to become a master if you want to drive more traffic and create further engagement.
Don't neglect research. For example, YouTube's algorithm uses numerous metrics, but they only "start working" once you have an actual audience. If you're starting from a low number, in this case even 0, your best best is to gain new followers through optimizing for search.
A website is 53 times more likely to reach the front page of Google if it includes video

Source: Insivia
As far as keyword suggestions go, the "inside secret" is to use your simple google search bar to give you a general view of what people are searching for. The autofill results are the most searched phrases for that given keyword.
2. Create pages based around your Videos
Video marketing has been taking over for a while now, and it should still be your number one focus when it comes to your business strategy. But that also doesn't mean that you need to neglect your pages.
Think of it like this. Creating pages ( promotional, landing pages etc) based around your videos is like having a hype man when you're a hip hop artist, or you're own entourage that promotes how brilliant you are. It's the same concept. It's the same! You're driving people towards your business, that's the goal here, do it in style!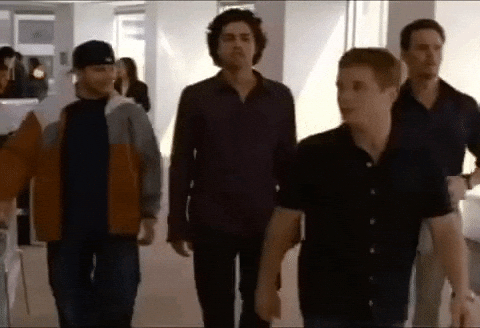 3. Optimize your Landing Pages
As stated with our #1 Tip, optimizing is an art-form and Landing Pages are no exception. Let's discuss your Landing page and how to make it "work". Tweaking images, meta data and even the text is important here.
Meta titles, descriptions, target keywords and uniting them all in order to reflect the video you want to rank. It's important to keep the video that you want to rank high, in the spotlight. The landing page will make it more likely to appear at to top of Search Engine Results Pages.
Including a video on your landing page can boost your conversion rate by up to 80%

Source: Unbounce
Optimizing also and most definitely means a visually appealing experience. Why not add a few nifty graphics encouraging the viewer to hit that play button ( see also: Using Video to boost your Click-Through Rate! )of your video? You can do this with a literal graphic pointing to your video, or by utilizing a clever thumbnail on your video.
4. Choose the Right platform
Let's face it, everybody is on YouTube these days. You create a video, first thing that pops into your head? YouTube! And as great as that platform is, there's a lot of other platforms that you might be forgetting about. There is still a lot of the pie to be passed with other channels such as Vimeo, even Daily Motion.
Users view more than 1 billion hours of video each day on YouTube

Source: YouTube
Keep in mind that once you upload your video to a third-party site, all of the traffic that you've collected through your videos will STAY on those sites. This will help you as far as exposure goes and even brand awareness but there are other ways in which you can utilize videos.
Blog posts are a great resource. This can lead to a reduce bounce rate, which is important if you want to get your message across to people visiting your latest article.
Additionally, post your videos on all of the obvious social media networks. You'll be followed with positive exposure and naturally invite engagement. There's a lot to go with here, take charge!
5. You'll need more than just Video SEO
Our final tip was placed here on purpose. I want to emphasize that VIDEO SEO is not enough if your goal is exposure and engagement. Applying regular SEO methods will come in handy and it's probably a good thing you know the basics.
This means:
Linking out to relevant content to help drive traffic
Getting other sites to link to YOU
Utilizing web analytics
Using meaningful URLs
Using the right keywords in all of your images
Creating unique content to improve rankings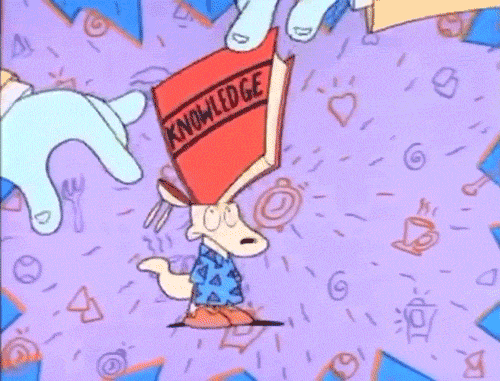 Search habits are constantly evolving, which means you'll need to adapt accordingly. You don't want to be just a needle in a haystack, you NEED to stand out. Mastering and not taking for granted things such as the right description and meta titles with the right amount of advertising, and you should be set.
6. A video surprise!
Okay, so I know this was supposed to be a top 5 list, it's now officially a top 6! Why? It's important to utilize video (See also : Video and ROI. A match made in heaven. ) , as I've mentioned above. Chances have it, you'll also need a platform to help you build quality content. Create, edit, record, share, and even personalize your content. The best part is, this isn't some hacky gimmick. The intuitive tools guide you along and help you create stunning videos in minutes. This is all under one roof and it's completely free to get started. Don't take my word for it, give it a shot!
So what did we learn?
When it comes to exposure via video content, you'll need to up your SEO game. Not just your Video SEO game, every aspect of your SEO skills. Be sure to focus on strategic decisions, open your arms to social media trends and always optimize, optimize, OPTIMIZE! There's a lot of people who are fighting for attention via video, and it's going to take a lot more than just creating stunning videos. You've the the tools for both. The creator, and the knowledge. Make use of it!
---