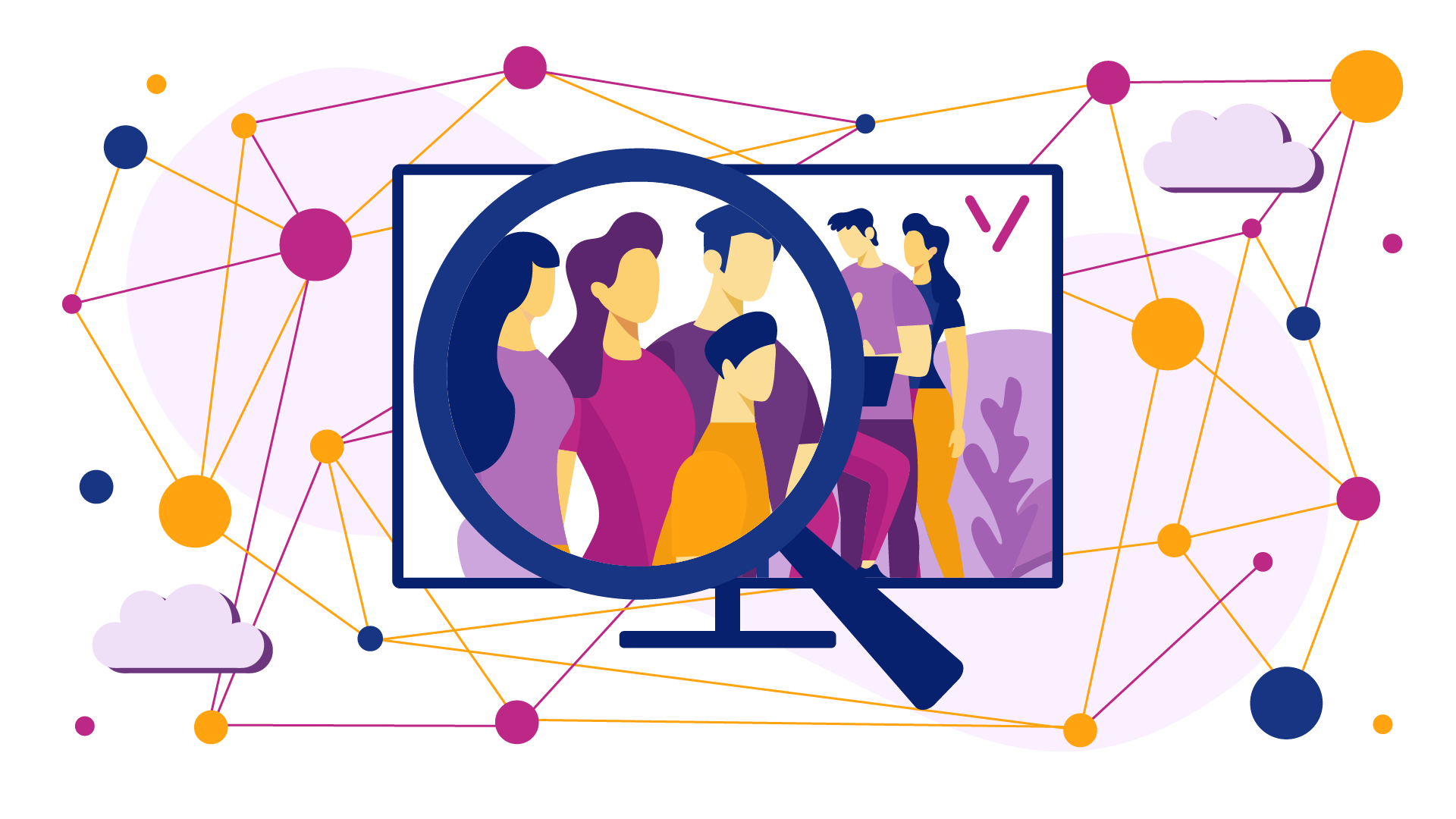 Visual Search Marketing
Whether you're looking for the answer to a question or what that new model of your favorite sportscar looks like, you're using the search feature. But what if there's just something out there that's too difficult to describe using just your words? This is where Visual Search Marketing comes in.
35% of marketers plan to optimize for visual search through 2020

Source: Search Engine Journal
Let's talk about this innovative way in which you can improve your searching tactics and beyond. This is a recent 2020 trend that we're definitely interested in, want to find out why? Well you're in the right place!
What is it all about?
You use real images instead of text for online searches. Combined with reverse image search technology and screenshots throughout the internet, visual search marketing is a force of nature. Once a search is placed, the AI determines the results by analyzing the image that you provided.
62% of millennials want visual search over any other new technology

Source: Visenze
Imagine just seeing something and saying, hey I want that. Snap a picture and boom, there's your product. This is essentially a goldmine for the e-commerce industry as it gets the client straight to the product without all of the necessary sales funnel struggles.
Optimize
There's plenty of ways to benefit from visual search. The best thing to do? Optimize your images accordingly! You want your product displayed amongst the top dogs on google don't you?
Make sure to name them accordingly. Nobody will find your new toothbrush holder if it's named "untitled321.jpeg". A lot of businesses neglect this aspect, and it's an important one. Take some time to name all of your images appropriately. Search bots analyze everything, especially the titles of all of your images!
Adding title attributes won't hurt either. You know, that little piece of information when you hover over an image, it's still part of your image isn't it? And don't forget alt tags. Detailed and making sure that the right keywords are being used. Every aspect should be included. You don't want to confuse the bots!
And finally, it's never a dumb idea to add captions to your images. If you haven't guessed it yet, this also contributes to search engine optimization. But have enough awareness to know when it's right to caption an image, in some cases they speak for themselves.
Barriers
There is no visual search tool that has been monetized…yet. What this means is that even though the technology is accurate and reliable, it's unclear where it stands on how brands will be able to compete around similar products.
Take the fashion industry for example. Visual search without a doubt could be of great use but what if you're looking for high brand shoes and nothing comes up because the biggest players aren't signed up for the idea yet? They may not want their products showing up in your favorite visual search marketing tool for example.
Another aspect to look at is the technology and AI being used. Precision is key in images and it's going to take some hefty tech to distinguish things like two pairs of shorts that happen to be the same cut and color. The technology isn't there yet and it'll take a lot of computer power to make that work the way we think it should.
The Future
Time will definitely tell in this scenario. Visual search technology is constantly evolving and we really can't tell where it'll be tomorrow. Once the technology does pick up and the AI becomes unstoppable, there's no telling the impact it will have.
By 2021, early adopter brands which redesign their websites to support visual and voice search will increase digital commerce revenue by 30%.

Source: Gartner
Social Media
As always however, it's only a matter of time before social media giants like Facebook invest further in the technology and propel it to new heights. It wouldn't be a surprise to see the technology being placed within the marketplace.
59% think visual information is more important than textual information across categories (vs. 41% who think textual information is more important)

Source: The Intent Lab
Chatbots
Companies are definitely looking more into beefing up their customer service, and chatbots ( Find out more: Chatbots 2020) have come out on top recently. Visual search would seem like it would be the perfect fit for this marketing strategy. Imagine AI driven chatbots helping you find what you need by way of visual integration. There's a lot to work here with.
Conclusion
Are consumers ready for this technology? The short answer is definitely yes. Generation Z (Speaking of: Generation Z Marketing) has definitely shown their interest in ways to get to a product faster. Naturally, they want things instantly.
The Global Visual Search Market is estimated to surpass $14,727m by 2023 growing at CAGR +9% during the forecast period 2018–2023

Source: Report Consultant
Visual Search Marketing will surely make life just a little easier for us. At least when it comes to finding the products that we want in a seamless way. Images are everywhere, everywhere you turn. That's why it's no surprise that this is a marketing trend that's sure to pick up more traction in 2021. Visual search, voice search…we're starting to worry about what's going to happen with text! Until next time.
---