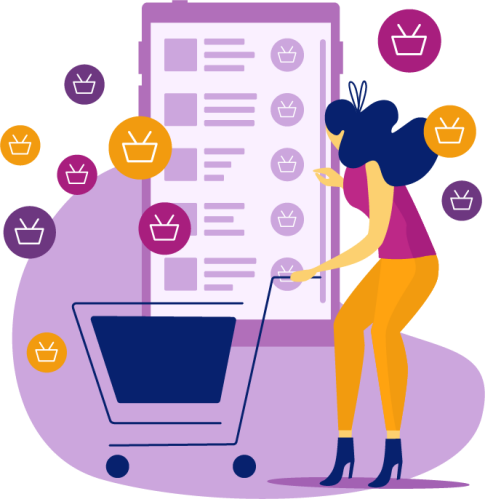 Video + E-Commerce = YES
Companies are turning to video to beef up their presence. The land of e-commerce is no exception. So your sales are steady and you have got somewhat of an idea of where your brand is headed, right? Well, I'm here to tell you that adding video content to your already prospering business will help you soar to new heights. So how about that?! Let's not waste any more time..
Let's get to it
The verdict is out, consumers simply want to see more than high quality pictures when it comes to purchasing their favorite products.
85% of consumers want to see more video content from brands.

Source: HubSpot
So what's the answer? Nothing get's the message across like a comprehensive product video. It is no surprise that more and more companies are implementing videos when selling their products. Whether you're looking to buy new shoes, or even a computer, product videos are becoming the norm with e-commerce.
Nearly 50% of internet users look for videos related to a product or service before visiting a store.

Source: HubSpot
That's 1 in 2. By simply having the option to view your product in video form, keeps the consumers engaged. Speaking of ways in which video boosts your engagement, check out this article dedicated to that very topic ( 3 words: Video Boosts Engagement).
Still not convinced?
Alright, so let me list a few ways in which you can benefit from giving your products the full video treatment that will skyrocket your general audience.
97% of marketers say video has helped users gain a better understanding of their products and services.

Source: HubSpot
You'll be able to describe all of the features associated with your product. Show how it works, in action. Testimonials from customers who have already used the product, instill more confidence in the purchase. And most importantly, explain how to properly make full use of your products!
You want to make it as presentable as possible. And video makes things a lot more easier for you to do that.
And it doesn't stop there!
Sure you can spice up your products with quality videos showcasing what they're all about. But you'll want to take things further and advertise your hottest items on social media! Why? Because of things like this quote:
62% of people said they were more interested in a product after seeing it in a Facebook Story.

Source: Marketing Land
That's an impressive amount considering the fact that Facebook has over 8 billion video views per day (TechCrunch). Viewing and interacting with your videos. Are you thinking about your CTR and ROI rising? Exactly.
We've got something you might be interested in
So I've educated you on the importance of video as part of your e-commerce experience, now what? You need the tools to get started. Videommerce is a video editor that helps you personalize and showcase what you've got! Choose from countless presets or dive in head first and take control. From the addition to pre-recorded narration (over 10,000 recordings) to the music being played. You'll be making professional quality videos in less time ( Make Time for Video ) that it takes to make a proper cup of coffee!
Do you want to do this the wrong way or the right way?
---