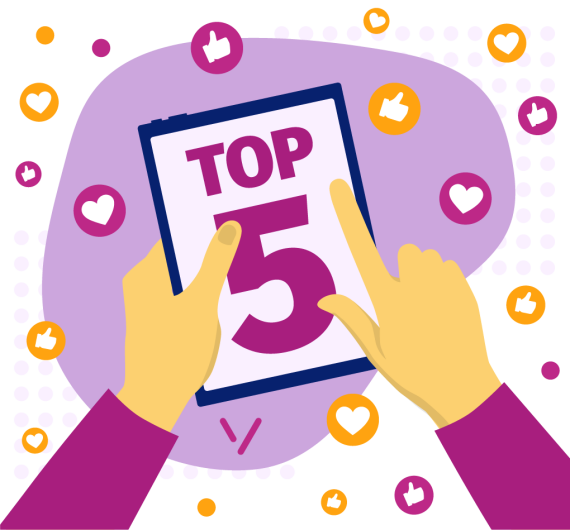 5 Social Media Trends to Watch in 2020
With a turbulent start to the year, we all could use a little down time to process all of this, don't you think?
I do! In this article, I'll be telling you about the 5 most relevant social media trends you should look out for to stay on top of your game. You'll also notice a pattern. It seems everything is leading towards video content. In fact…
81% of businesses use video as a marketing tool — up from 63% over the last yea

Source: Hubspot
Which should give you an idea of the significance of the 5 trends I'm going to present to you now. Let's go!
1. Video Story content reigns supreme
If you're actively keeping up with what's hot, it's video. Video isn't slowing down and is one of the most important trends in social media right now. Prioritizing video content is key for today's marketers and make no doubt about it, video will be a gigantic piece to their strategic plans. Creative and engaging videos will be king in telling your story. Preferably, in seconds. Keep a close eye on how things are moving in the market, particularly on how video stories enhance the user experience!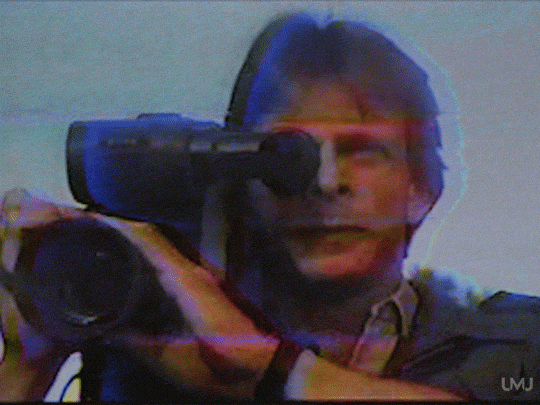 2. Personalized Video Marketing will play a big role
You might not know it yet, but now you do. Video content that is customizable and relevant to each individual customer, sounds fancy right? Well it's a lot more than that. It's effective. That's because audience segmentation goes well with video marketing. Take a look at all of the big social media players like Facebook and Snapchat. Right now, they're encouraging brands to create video content using story ads. Why? They offer higher CTR's (click-through rates) than traditional feed ads.
It's important to note as well that personalization (See also: How does personalization affect your video marketing strategy for the better? ) of this type helps to build a strong and loyal audience. The experience is tailored to them, that's huge. Not only are you standing out from the crowd, but you're also providing possible consumers with a reason to purchase and help them suit their needs.
Personalized videos drive sales. Reaches your customers at a personal level. Just imagine seeing your name appear on a professionally edited video. It's no wonder that personalized videos have a 35% higher retention rate over conventions videos (according to Vidyard).
Personalized video implementation just works. Elevated brand awareness, drive traffic and most importantly, builds long-lasting relationships with your new and existing customers.
3. Audiences want meaningful connections
We can tie this in with a demand for personalized content. Realistically speaking, brands must garner new and creative ways for more private connections with their audiences. This means the creation of communities and groups that reflect your "brand message". But at the same time, where you're allowed to interact head on with your customers.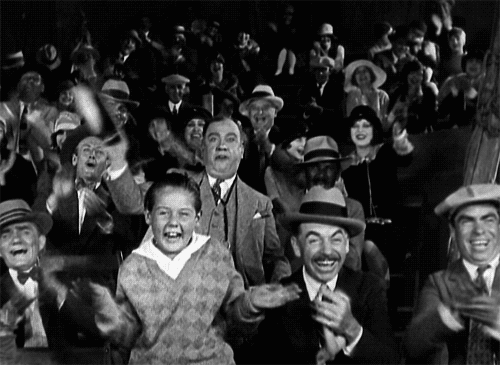 The idea is to give your audience meaningful connections and the feeling that the environment that you designed, is very much just for them. Social Media channels dedicated to answering customer questions, blogs and so on. Authenticity has been taken for granted in the marketing world for quite some time now, bring back what it means to have a real connection with your customers and viewers!
4. Integration into your marketing funnel
Stop looking at video as some kind of bonus to your business plan. It's much more than that and it's time you should start taking it seriously. Especially when it comes to integrating it within your marketing funnel.
In 2020, brands are starting to get it. Thus, implementing video in all of the right places. Using video at different stages of the funnel can help maintain and create a smooth customer journey.
But what does using video in all of the right places even mean? Well, videos that introduce what you're all about as a brand is an example. The most important aspect to consider is that people simply like watching videos wherever there's an option to do so.
But that's not all. Videos can also serve in providing excellent customer support. This means turning leads into loyal brand customers. Once thing's for sure, video will be huge in 2020.
5. Data-First approach
Targeting the right audience with the right messaging at the right time to spark engagement is key. This is where data-first approach comes in. Merge that with quality video content and you have a force to reckon with in the marketing world.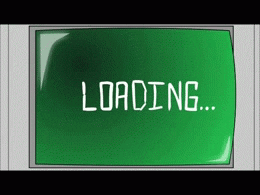 This approach, tethered with video gives businesses a better understanding of what works and what doesn't. Apart from that, you show them what works where ( platform), who (the target audience) and the content. Highlighting these factors will play a huge role in improving your video marketing ROI.
Won't leave you empty handed
Tuning into the latest trends of 2020 and writing about them is one thing. But are there tools out there to help you realize the point of this article? That video simply DOES reign king? I'd be lying to you if I said I didn't have something in mind.
Dare to Grow with Video
Today's customer is bombarded with information from every corner. The truth is, if you want to grab your customers attention, you'll need something new to stand out. Videommerce introduces an approach to video marketing that I think you might enjoy.
It's a browser based video creator to lets you do much more than you think. The best part, it's incredibly intuitive as well. Create stunning and professional videos in minutes with the help of interactive hotspots and buttons to help you guide your customers along the journey. There's more to it than that, take a look at this.
The cool thing about all of this is, it's completely free to start. Get a feel for it. Without sounding too much like a salesman or corporate sponsored shill, it's simply a must have tool if you're looking to tackle 2020's latest trends.
Use the force…and video!
We started off with 5 social media trends and ended up with a realization that it all comes down to one medium. Video.
My friends. The underlining factor for 2020 is that people know what they want and how they want it. Your mission as a business savvy entrepreneur, boss, employee or anything beyond, is to harness the power of video and use it to your advantage.
By 2020 there will be close to 1 million minutes of video crossing the internet per second

Source: Cisco
As mentioned above, the average potential client is bombarded with information on a daily basis. This is the time to stand out. This is the time to utilize video. In 2020 be on the look out for innovative marketers to push the boundaries when it comes to content creation. This means ultra-precise content, a more customer-first approach and just better content overall.
This is as close as a recipe for gold as you're going to get. So tuck it away in a safe spot and use it appropriately!
---