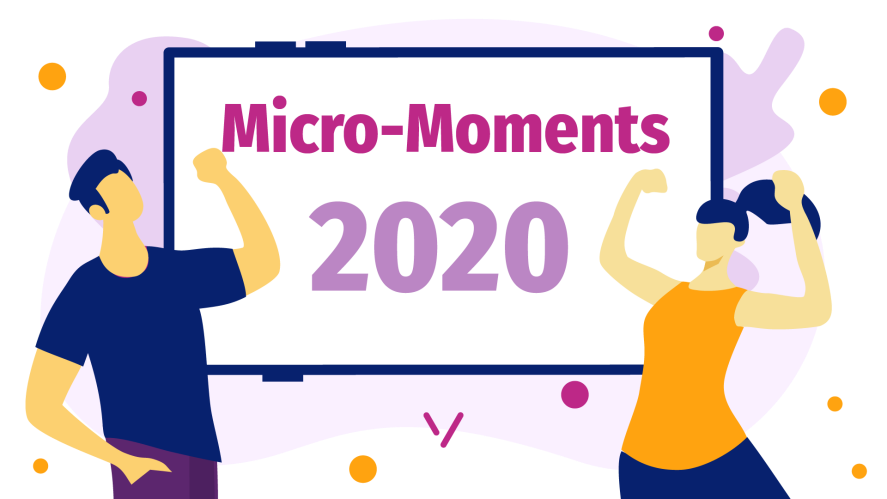 Micro-Moments 2020
There's no denying that smartphones are changing the scope of our behavior. We're constantly on them and we're constantly being bombarded with information. The thing is, we're inviting that information because we're the one's that are constantly looking and searching for something.
Consumers spend more than 5 hours a day on their smartphone

Source: Blue Corona
It's crucial for marketers to better understand these game changing micro-moments. Let's talk about ways in which you can reinvent your marketing strategy to integrate micro-moments into your business and prosper in ways you didn't think possible.
What are they?
Have you ever had that moment where you just needed to know something about a specific product this instance? You dive for your mobile phone, unplug it from the charger and start searching for the information that you needed. That's what micro-moments are all about. It's that special moment in a possible clients day where decisions are looking to be made.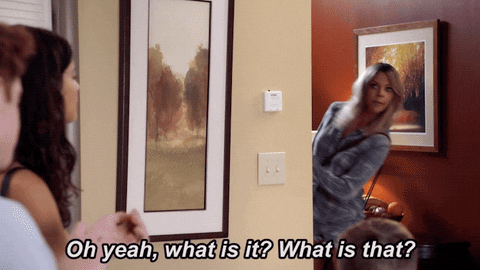 In these moments, the clients expectations are high. Why? Because they're on the fine line between making a purchase, and forgetting totally about your product. The demands of today's customers are constantly evolving. They want things right this instance, right now! That's a micro-moment.
So there's a process?
Yes. As stated above, there are numerous micro-moments that can happen so let's go over some of the most popular ones right now.
To know
The possible client is gathering as much information as possible at this stage. This doesn't mean they're out to buy, it's more of an adventure towards finding out if this specific product makes sense for them in this particular time. How did it come to be? Seeing an ad, or hearing about something from a friend and wanting to find out if it's true.
To do
These moments are created when the viewer is looking to be guided. Follow instructions or a specific demo. It can be anything really. Let's say your toilet broke down and it's the middle of the night, you'll search a " how to" on how to fix it yourself. Because that's what you want to do, do it yourself.
To go
This one occurs when the person is looking for a specific place near them in most cases. Whether it's a gas station or a restaurant, these micro-moments are by far one of the more popular ones and you know you've used it as well.
To buy
The person has decided to purchase something and that's what they're going to do. They're still open to suggestions such as which brand to choose but the idea is to get the product now! These moments typically occur when you forgot to buy paper towels for the house or something of that nature.
For Marketers
Simply put, micro-moments are revolutionizing the scope of the digital marketing world. No longer do you have to be confined to a modern linear sales funnel. Smartphones are forcing top businesses to adapt to these micro-moments, and there's a reason why, they're effective.
Each moment is a deciding factor and opportunity for a business to inspire our decisions. As seen above, micro-moments come in different forms but they have one thing in common: Expectations are high, patience is low.
70% of mobile customers who find your business online will act within 1 hour

Source: Convince&Convert
That's why it's your job to adjust accordingly. Once you take the time and effort to focus on these moments, you'll see a noticeable bump in your ROI. Be there first when it matters and you'll understand why micro-moments are having such a drastic effect on digital marketing everywhere.
Where to start
You'll need to start from scratch in a way. The thing about micro-moments is that subconsciously, you've always known about them but maybe didn't realize the impact that they have during the buyers journey.
Reach out to your customers and categorize which moment they fall into. It's important to know why your clients are reaching out to you and the more you learn about how they got here, the more prepared you will be for future customers. Adapt. What this means is that you'll be there when they need that something that they've been looking for. The thing is, you'll know how they got here and that'll help you reinvent your digital marketing strategy.
4 out of 5 consumers use smartphones to shop

Source: Convince&Convert
This also means you'll have to adapt this strategy towards your content. Relevant content that reflects these micro-moments will play a huge role in conversion and helping bring in a fresh audience. Content that in turn will create an intuitive experience and guide your clients towards a smooth purchase. You'll quickly learn that giving your customers multiple ways to buy your product in as few clicks as possible will transform your business into a behemoth.
Speaking of Content
If you aren't using video content as part of your marketing, than you're messing out on a hefty chunk of the ROI pie. Video works in just about every aspect ( Here's how we know: Video in 2020 )
Videos attach 300% more traffic and help to nurture leads

Source: MarketingSherpa
Video helps tell your brand story in ways you didn't think possible. It grabs attention and it's effective. And if you think that you just don't have enough in your budget to invest in video, I'm here to tell you that you're wrong.
Videommerce to the rescue
Yes, an all-in-one video platform that helps you create professional video content in minutes. It sounds too good to be true, and it also sounds like a sales pitch.
You'll have hundreds of templates to choose from if you're looking to get a running start or you can always start from scratch! Why not upload your own video and edit it using incredible tools to take your content to incredible heights? One thing is for sure, it's completely free to start and you've got nothing to lose.
Mobile Matters
If you haven't noticed a pattern, these micro-moments tend to happen a lot more on mobile devices. The reason being? We are so attached to these things that they're practically part of our anatomy!
The number of mobile devices is forecast to reach 16.8 billion by 2023

Source: Statista
Understanding how your customers use their phones is crucial in capturing their attention. It goes without saying that your website should be 100% mobile friendly. Some companies tend to glide over that aspect. You have a beautiful website but it doesn't mean anything if it's not mobile compatible!
Create the circumstances and don't forget to measure your customers response. Using this kind of insight will help you determine what to work on next.
Conclusion
It's time to up your marketing plan. Micro-moments have been around for a few years but only now are digital marketers seeing how effective they actually are in shaping your business.
You've heard the term less is more, right? Well consider the fact that small moments can have a huge impact within the grand scale of things. Today's technology is constantly evolving and making it incredible easy for a client to go from thinking about a product, to buying it in minutes.
Identify your buyer needs and shape your content around that, and why not with video while we're at it? Let's get to it!
---