Got an idea that you want to bring to life but don't have the time for production? We'll do it for you!
We'll take your creative concept and prepare the script. From there, we'll organize the film production, animation if needed and post production to top it off!
Personalized video greetings for Skoda's Customers sent by Christmas postcard. 89% of viewers watched videos to the end. Custom video production and personalization.
We'll take care of everything including...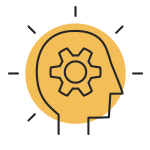 Pre-Production
We will come up with a creative concept and write a script tailored to your needs!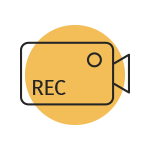 We've got our crew and we know exactly what we're doing, no worries. From lighting to camera work, it's all here.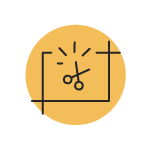 We will edit your movie, make color corrections, add animation, text and voiceover. A masterpiece waiting to happen!
An interactive journey to help explain the Orange Love package services. A goldmine for acquiring new leads and increasing sales (over 300,000 personalized videos utilitzed so far).
Orange saw a 4x increase in CTR as compared to traditional shipments. 58,59% unique customers who began interacting with the campaign.
176 hours - this is how many hours customers spent contacting the brand through this video.

Save Time
We will propose a strategy for your product and deliver the finished product. This will allow you to save time and focus on other aspects of your business.

Interactive and personalized video allows you to present your brand DNA and customer involvement in viewing products. This will increase your sales