Build brand awareness with a custom video player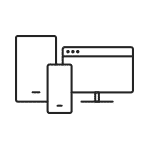 Content Consistency
Make your content stand out everywhere, and stay consistent, even within the video player itself! Edit the controls to your liking! Color, size, visibility and numerous other controls such for your subtitles and progress bar!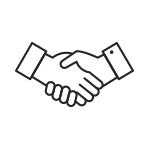 Build Trust
A promising visual appeal means your viewers and customers are less likely to drift to outside competitors. Build strong relationships with your customers and clients.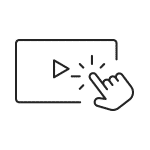 Hook your customers
A unique video content experience means keeping your viewers engaged at all levels.
Embed your custom video players on your landing pages
Video player settings for every scenario
Don't let anything get in the way. With full customization, you can control what the viewer sees and how your ideas are presented.
Remember that you can edit your color settings at any time meaning you can adjust the settings to the presentation and audience.
Don't need to be a designer
Quickly customize everything in your video and adjust without having a degree in coding or design.