It's time to seal the deal without sacrificing customer relations
Video moves your viewers. Face your customers and keep them engaged in all stages of the sales journey
One tool to rule them all
There's no need to use 15 different tools to get the job done. One tool, many ways to grow.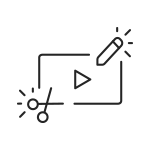 Edit Videos
Create Ads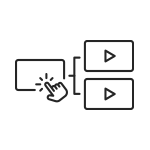 Create Interactions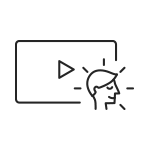 Personalize Videos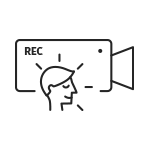 Record Yourself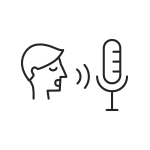 Record Voice Narration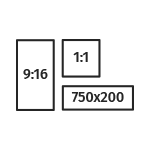 Reframe Videos
Win back unresponsive customers! Close more deals with...
Don't have a video to work with? No problem! Utilize interactive images to engage your viewers.
Online sales will increase by 88% by 2025
Show your creations across all of your favorite platforms using personalized and interactive elements! Whether you're creating ads or beyond, we've got the formats for every situation.
Video posts on Social Media get 48% more views and generate 1200% more shares than image posts
Guide your new visitors and make them feel at home.
80% of video marketers say video has directly helped increase sales

Hey, let's talk about videommerce services