Engage at a personal level eveywhere
Through e-mail
A personalized "thank you " after a demo will go a long way to capturing the heart of your next customer. Increase email engagement with personalized video campaigns, use them as nurture emails, product previews and more!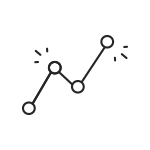 Through sales
Boost sales immediately and welcome your newest users with a hello from the CEO. Show your appreciation at every level, remind the loyal customers that they haven't been forgotten with a personalized holiday wish from the top.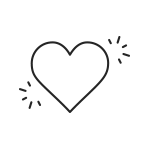 Through customer support
Follow up on cases and check up on how everythings going with your customers. Answer any questions they may immediately on a one to one basis.
How to use personalization to stand out with video
Tips when creating your personalized videos
Don't forget about social media
A personalized video can go a long way in keeping your favorite channels at the top, inviting more interaction with your brand.
Wish them a happy birthday!
Yes even a simple personalized happy birthday message can go a long way in keeping your customers and clients happy, make somebody's day.
Use a personalized video to invite viewers for your latest webinar showing how they can benefit from using your services and products.