Think of the story builder as your bird's-eye view of your project.
You can arrange and display your videos to your liking. If you've made a mistake, you'll find the "undo" and "redo" buttons on the top right corner.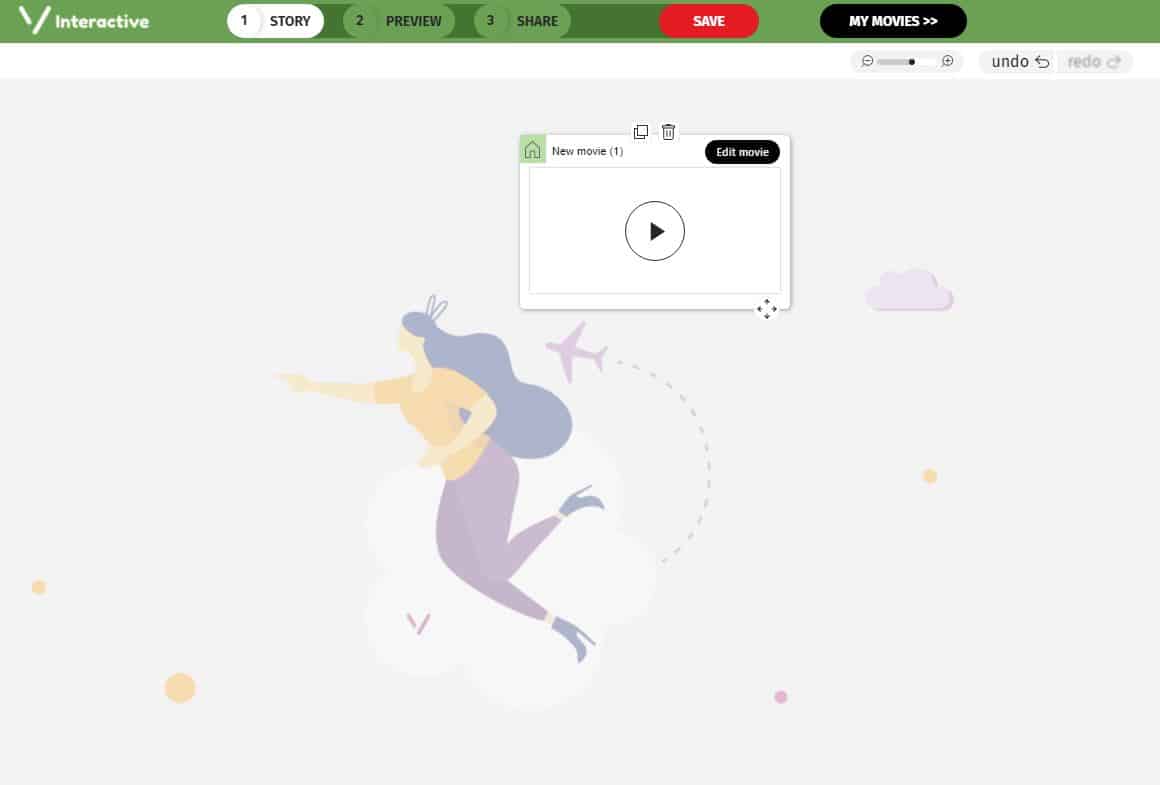 Every move you make is recorded so you can always take a step back or forward. Additionally, you can zoom in and out of your layout, just to get a better view of how things are looking.
On each video you are met with a few more prompts that I should tell you about.
On the left hand corner, you'll see a home icon and clicking this prioritizes your video (find out more here).
Up next is the "duplicate" icon. And it does exactly that, duplicates your videos!
Next to that, the trash bin. If you're looking to delete your video, just click that.
One last thing. On the bottom right corner, you'll see a drag icon. Move your videos anywhere within the story builder, it's entirely up to you!