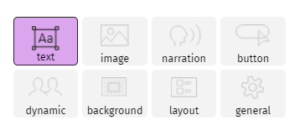 There are many ways in which you can manipulate the text within your video. Start off by clicking on the "text" icon and choosing a sub heading size. Once you've done, you're on your way to adding text. You'll notice on the right hand side, all of the different text options. From here you can choose anything from font type, size and even the color and opacity!
Additionally, here is where you'll be able to add a link to the text should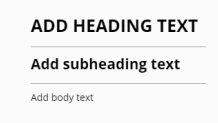 you want to. Just click on " Add Link" and enter the desired address.
How to choose the font size and style
Heading down lower, you'll find the different style and animations that you can fiddle with. Choose the one to your liking and get going!