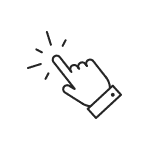 Product showcase
Let your customers know about your hot and upcoming products by highlighting the biggest benefits with hotspots. Make them clickable and send your viewers to a video talking about a particular feature.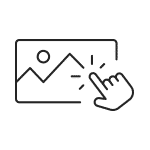 Make images clickable
It's not just videos that are benefiting from this. Take any image, and make it clickable. Better yet, add hotspots to really grab your customers' attention.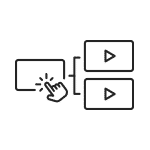 Guide your viewers
Use hotspots as a more robust version of a call to action. If you're onboarding new employees, use hotspots to identify the more important information that they should be retaining.
Learn how easy it is to add hotspots to your content
Allow your viewers to explore your videos
Use hotspots to use as a " skip " button and head to the next scene should you need it. Instead of the boring " skip " button, get creative with animated hotspots
Straight to the checkout page
Hotspots allow for a more fleshed out and interactive journey for every customer. Use hotspots creatively and get your viewers to the checkout page quickly.
Use hotspots to gather crucial information during registration. Make them interactive and educate your audience on the go.