Create videos and edit them to your liking.
Total control over the appearance and message of your story.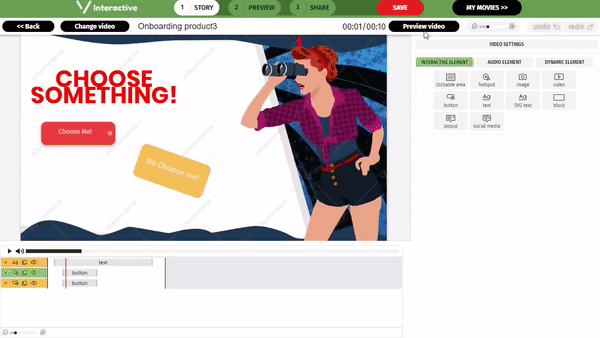 A wide range of tools to take your content to the next level
No need to delete your old content, refine it to the latest digital trends and the customer's wants and needs.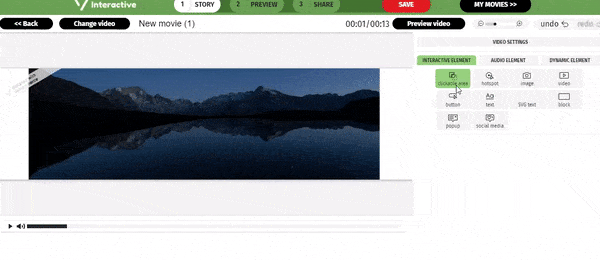 Editing text couldn't be easier
Change the text size, font, color and more. Add eye catching animations and even the ability to link your messages.
Upload your own or edit what you already have
Change the style and make any image a part of your interactive experience.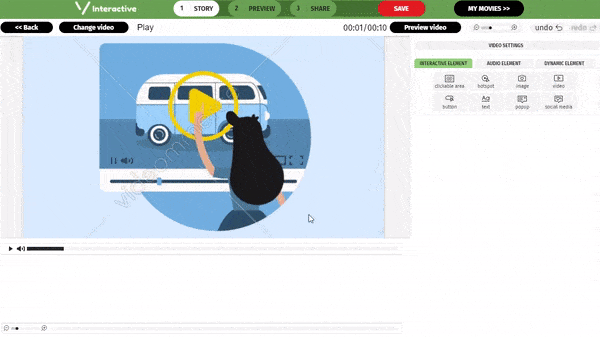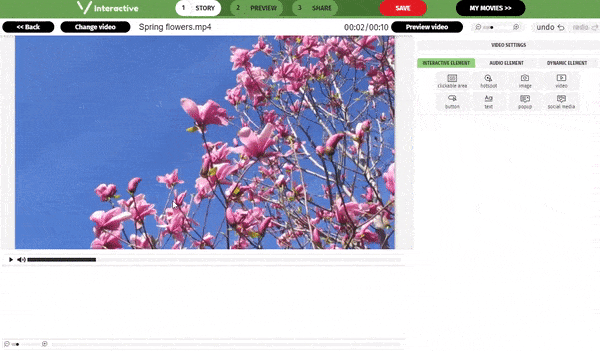 Hook your customers with animated "Attention getters".
Change the size, color, animation type and action type to your liking.
Make any button a memorable one
Pick from different styles, animations, and more. Turning your regular call to action buttons into one of a kind interactive actions.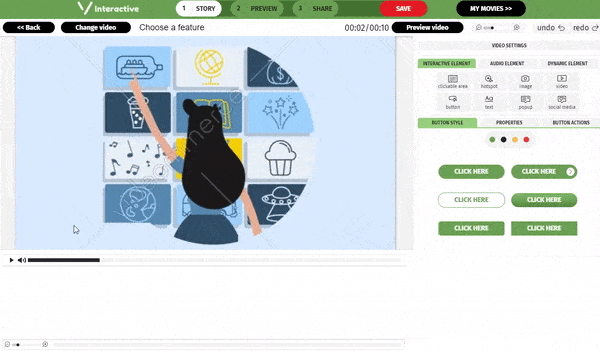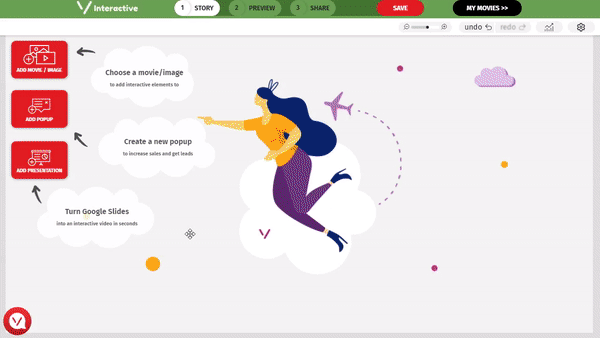 A more advanced text approach
Group your text and edit it to your liking. Individually select which text within your block will have different animation style, color, font size , and beyond!
Record your own voice or choose from our library
Add another layer to your content with voice narration. Choose from over 10,000 pre-recorded voiceovers or dust off your microphone and record your own voice.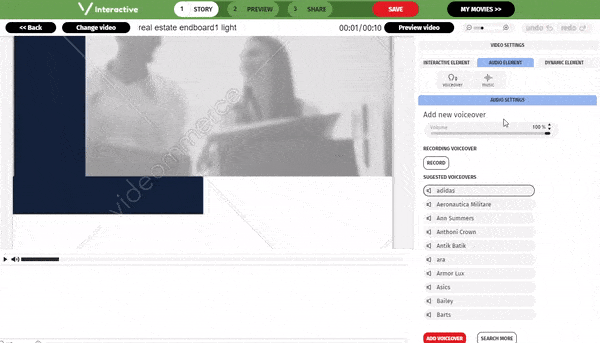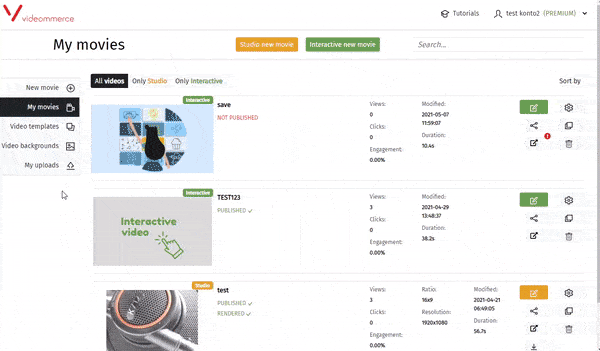 Integrate your own webcam into your content
Lights, camera, action. Use your webcam and edit it to your liking with all of the tools you're already provided with.
Set the mood with every genre type
Choose from our library of music or upload your own to set the mood of your video. Keep the momenutm going!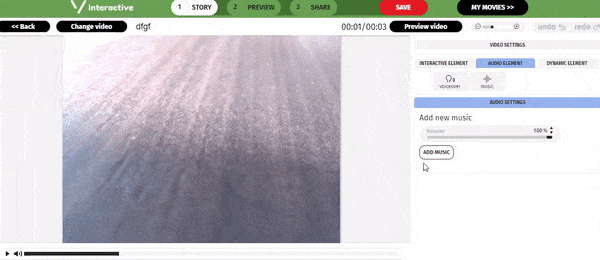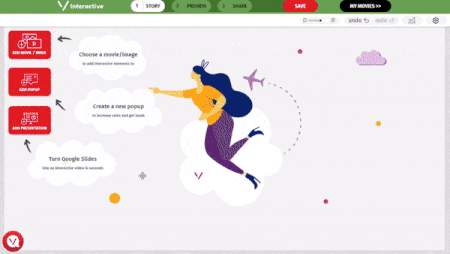 A unique experience for everyone
Create one of a kind videos that cater to every customer individually. Add dynamic names, dates, time and more!
Endless options to extend your videos
Guide your viewers to wherever you want using popups. Add additional videos, links, images and more to take your viewers on a journey they won't forget.