Turn any presentation into a highly engaging one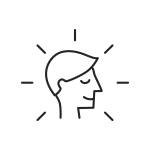 Grab attention
Once you've converted your slides into a video, refine it and make it interactive to grab attention at every scene. Add narration or music to spice up your presentations and close deals like never before.
Save time
No need to remake your presentations by copying and pasting. Just convert it and you're ready to turn your Google Slides into lead generating videos, onboarding tutorials or whatever your heart desires.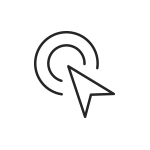 Engage your viewers
Every piece of text used in your content and videos can be presented within your brand message. Your brand logo is already special, and so is the text associated with it. This means emphasizing typography when needed to get your message across.
Make your Google Slides presentations shine with video
What else will video do for your Google Slides?
Stand out in the sea of content
Stay ahead of your competitors and turn heads with interactive presentations. Guide your viewers straight to the checkout page.
about your latest products far more effectively. Our brains naturally absorb moving visuals at a greater scale than regular text.
Make a long lasting impression
Shine during critical meetings and close those pesky deals. It takes seconds to convert your slides into a video.