Add power to your videos with music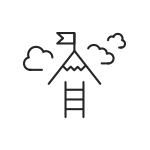 Take video to the next level
Music is the cornerstone of every professional and quality video. Essentially it's the metaphorical bridge that allows your ideas and messages within the video to flow seamlessly.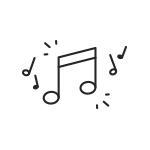 A memorable experience
Choosing the right track to go along with your message is key to leaving a lasting impression on your viewers. Even an outro jingle could do the trick to spice up your brand identity.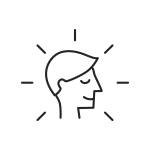 Grab attention immediately
Today, our attention span is far shorter than before. This means every second counts, and music is there to help the viewer respond strongly to that. It's the orchestra that keeps the viewers engaged and aware of your products and services.
Professional sounds to convince your audience
The biggest advantages of music in your videos
It's not just about music in video
Coordinating the right music to the right content is crucial to making sure your audience stays engaged in every way. Come in with an idea before you start adding music to your videos.
Our attention span has changed
This is why today's audience is so sensitive to music, and every energetic change in it. Creating layers with music in your content is sure to keep them hooked all throughout.
Keep your audience in mind
Customizing your music to the audience is crucial so if you want to position yourself on a global scale, why not use an English song to keep everyone interested? (link do changing translating video)