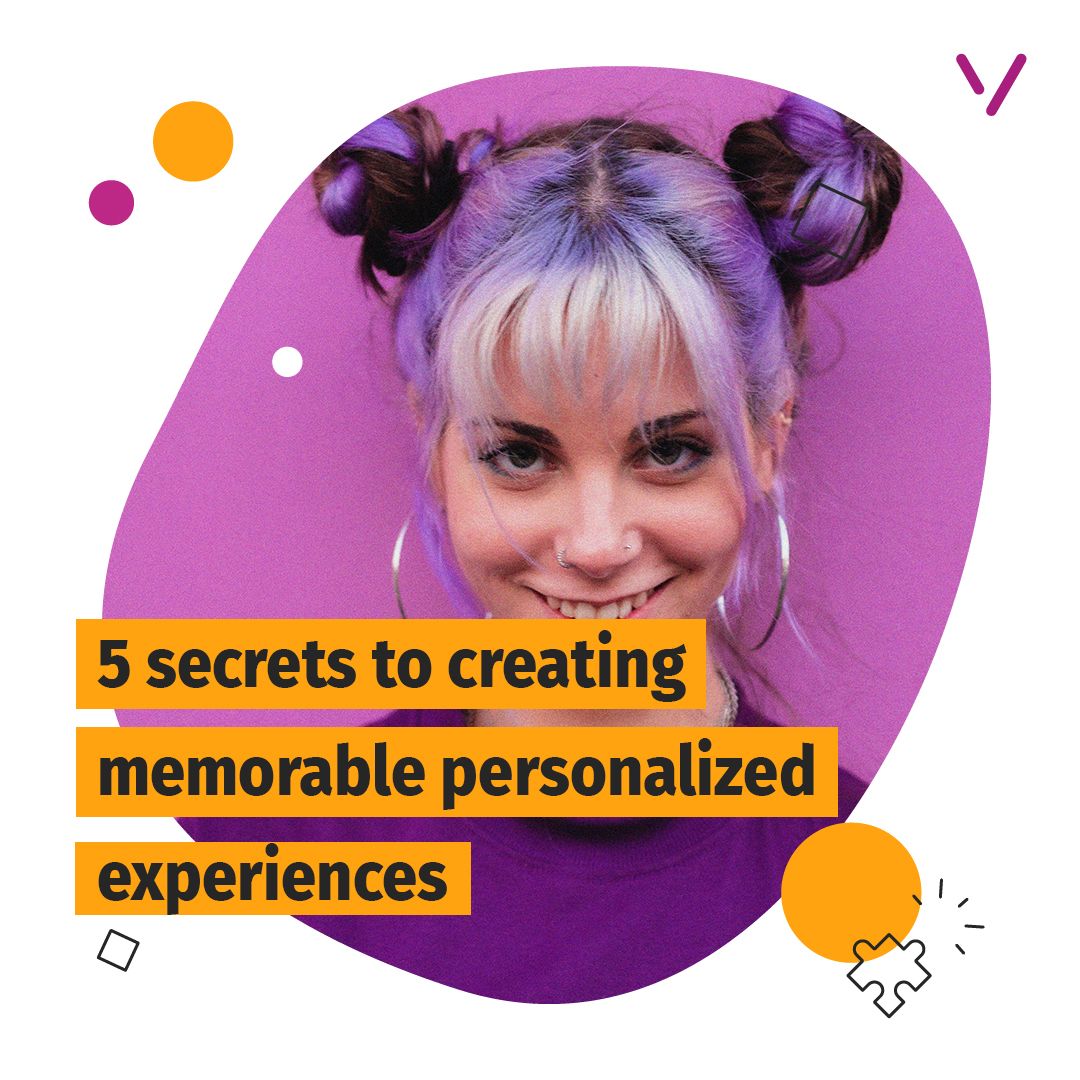 5 secrets to creating memorable personalized experiences
It's no secret that it's getting far more difficult today to grab your audience's attention. Everywhere the average person looks, they're being bombarded with content and at some point, it all tends to mix together, making it harder for the viewer to even be interested in your content.
Make it personal. That's right, personalized content. It's a sure way to engage your audience and grab their attention within the sea of content like never before. We've got 5 neat ways in which you can take content you already have and create one of a kind memorable personalized experiences for your target base. 
1. Know your audience
Before you can even begin to create personalized experiences, you'll need to get to know your audience so that your content reflects their interests. So how will you know who you should be catering your content towards? Data!
Gathering data
If you've got a registration or subscribe form within your business, chances have it you're already collecting data on your base. And this comes in the form of asking them about the industry that they're working at, their age, occupation, and beyond.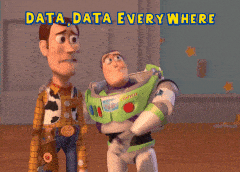 If all that you've managed to gather is their name and email, fear not, you can always send out a new email sequence where you can ask an important question once in a while within your messages. That way you're not overwhelming them with new questionnaires in an attempt to finally get to know your audience.
Stay honest. While you're sending out emails and collecting information, inform them why you're even doing this in the first place. Transparency is crucial to keeping your current customers informed and strengthening loyalty at the same time.
Social Media
Chances have it, you've already started a few social media websites based around your business. Why not use it to your advantage and reach out to your followers while also getting to know them even more? It's a win-win situation. Create relevant polls asking what your audience wants to learn more about and what they've had enough of. The idea is to get as precise as possible to be able to finally establish who your core audience is, that's when the fun begins with the whole personalization process.
2. Educate your team
Whether it's the marketing team, sales reps, customer service and beyond, the key to a memorable personalized experience is keeping everybody on your team educated on what works and doesn't. Knowing how to create that one of a kind experience will ultimately come down to the game plan for everyone.
Future proof onboarding
Without the right tools, your team members won't be able to deliver top notch personalized experiences for your audience. So it's crucial that you get everybody on the same page at every level of your business. That's right, this means right at the new employee onboarding stage as well.
If you educate your future talent right away, it'll mean you'll save a lot more time and money later on. Empowering your team early on to strengthen the team sounds like a no brainer but you'd be surprised how many businesses neglect this aspect. Make sure that there's a heavier emphasis on personalization during the introduction phase to ensure that your newest employees and current ones as well, understand the power of a one of a kind experience for your clients and customers.
3. Plan out your content
You'll want to get the most out of the personalized content you'll be treating your audience to, so a plan will go a long way in this scenario. In most cases, your marketing team will be in charge of this, it's their opportunity to shine and identify content that would match each segmented group.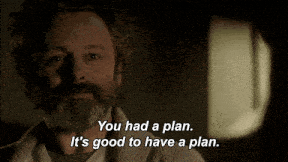 Personalized funnel to success
To lay out exactly how you can map out your content, let's use the good ol' funnel approach, in this case, a personalized funnel starting from the top to the bottom.
Top Layer – The goal here is to basically drive traffic to your website, and there are many ways to do that. Whether you're getting people through webinars, cold emailing, or even ebooks, all of these approaches at the top can be personalized to meet the customers needs
Middle Layer -This is part of the funnel where you nurture leads you already have. Which means they already know your services and products but now it's a chance for you to bring them personalized content.
Bottom Layer – The layer that convinces your potential customers to choose your product over the competitors. Essentially, this is where you "awe" them with your personalized demos you've got prepared or special product offers just for them.
Beyond the bottom layer – This is our favorite layer, because this is where you convert your viewers!
4. Create your personalized content
The part where you actually do the creating. All it takes is a little creativity and you'll be the master of personalization in no time. There are many ways to start so let's begin with something like an e-mail. If you're an e-commerce you know how important and personal e-mails can get. Everything from specifically tailored products to offers based on past purchase history, this can all be applied within your personlization skills. But if you want to take it to the next level…
Take personalization to the next level
There are many platforms out there that can automate this, or create that but nothing compares to a platform that can actually help you create highly engaging content while saving you money in your pockets. Videommerce is a platform that can do… well a lot. Besides being a platform that makes it easy for first time users to create professional looking content in minutes, it serves to takes content you already have and help you turn them into highly engaging machines as well.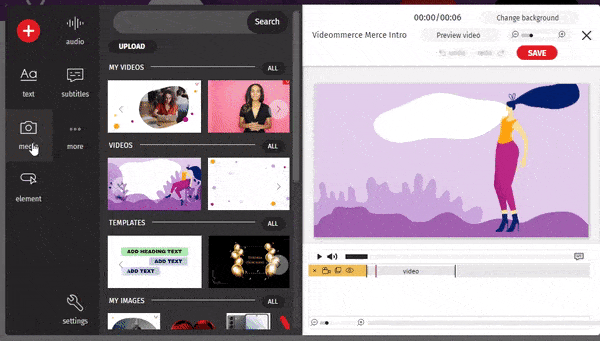 With Videommerce, you can personalize your content in numerous ways. Everything from dynamic name changes to dynamic audio personalization. The best part about all of this is that you can import a .csv file with your CRM database and generate personalized links for every customer, without having to recreate your videos! This means you're saving time, time that you'll be using to grow your business and that's awesome.
5. Streamline your personalized content
No matter the scenario, the truth is that content ( and now to be more precise, video content ) is your greatest weapon in your personalization strategy. Because of how effective personalization is, it will only get more complex and evolve faster than any other form of content out there, which is why your team should have the necessary tools to stay ahead of your competitors in a fast paced digital market.
As described in the 4th point above, having a platform that does the work for you is crucial for everything from content brainstorming, planning and beyond. And once you got your flow down, you wouldn't believe how easy it will be to dish out one of a kind personalized content within your business strategy.
The conclusion
So there we have it, the 5 secrets to creating memorable personalized experiences for everyone. The customers of today have spoken and made it crystal clear. A personalized customer experience is deeply valued and cannot be replaced. A memorable journey itself will be remembered beyond the actual sale, meaning that they are more likely to tell others of the easy and interactive experience they had with your service or product.
By tailoring customer interactions based on their needs, it is a sure way to establish and strengthen customer loyalty that will help your business grow over time. Use these tips to skyrocket your business and leave a lasting impression once and for all.
---