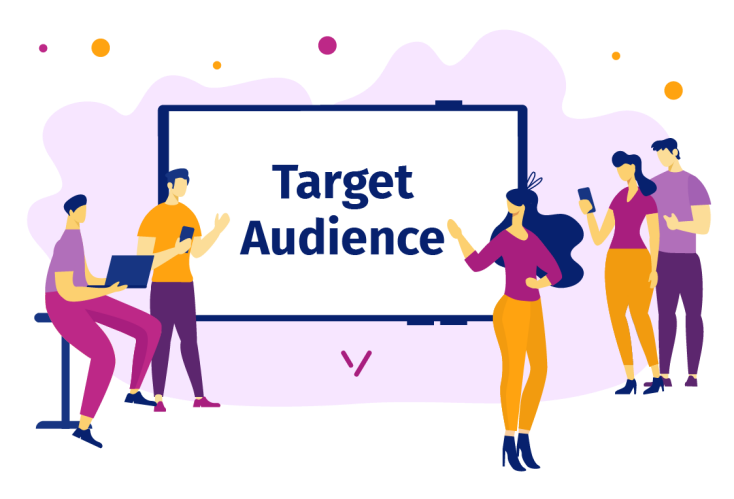 Target Audience Reach
Growing a business today can be a little bit overwhelming for some. Luckily for you, you know that competition is necessary and you're ready to face it head on! Right?! Which also means you know the importance of reaching your target audience.
But maybe you're here because you don't know and that's why I'm here. Today we will discuss what goes into reaching an audience that will in turn drive sales and grow your business.
Who is it?
It's an important question to ask yourself, and if you still haven't, what are you waiting for! Naturally, a target audience varies depending on the business that you're running. So if you're selling women's apparel, men won't be part of your target audience and so on.
Don't waste your time on random marketing tactics. If you're one of the people who thinks it's a great way to reach out to everyone and hope for the best, well you're in for a rude awakening. You'll find that you'll waste a big portion of your budget on something that could of been easily narrowed down.
One way to help you do that is to simply consider your competitors. Who are they targeting and how are they doing it? Your job is to tap into a similar stream of audience while at the same time standing out, now that's the tricky part. So how does it work?
Relevant Demographics
Exploiting valuable data will be your key to success here. And the data we're talking about is directly related to customer demographics. Location, age, income and beyond, everything is considered.
You can always hire people who actually do the hunting for you, and it'll save you a mountain of time to focus on other things but just remember that if you have any plans to grow, choose an audience that makes the most sense for your business.
Target Market
This is the category of consumers that your brand is looking to serve your services to. That's why it's also important to recognize early on who that target market is.
Dish out products and services using creative marketing campaigns to a specific group of people, this is how you'll stand out within the sea of competition. This is a strategy that has worked for big companies, it's a winning strategy not to be taken for granted.
Market vs Audience
Hopefully you aren't confused yet. Although target market and target audience have their similarities, they are key differences that set them apart.
Market impacts the most crucial decisions a business makes. Meaning, the products and specific services are made to meet the desires of the target market. Even things such as pricing decisions are considered here to satisfy the target market. Sales is in turn structured around the shopping preferences of the target markets. The target audience impacts decisions relating to marketing messages.
Marketing Strategy
Stop using the old and traditional methods to promote your business, it's time to move on. Start off by integrating a strategy that will consider your target audience, for maximum results. It's simple right? If you spend time promoting your service to the wrong people, you're not going to see any sort of sales coming your way.
The truth is, the demand of the potential customer is constantly evolving and sometimes it's just hard to keep up with the trends ( Here are some : Top 9 Digital Marketing Trends for 2020 ) .
A solution that works
It's all about letting people know how they can benefit from your product. Features are great and all but what can they do for you? How can you benefit from such features? So many companies are caught up in talking about all of the cool features their product has like the fact that it's waterproof. Why do I care if something is waterproof if I live in the desert?
Be precise and define what your service can provide for your customers. The thing is, once you've made an outline of who can benefit from your product and how, you'll also get a general idea of who your audience is. That is what you've been looking for right?
Be honest with yourself
You have your demographics and you have your data and you might even have a general idea of how your strategy will now look like. Now it's time to determine which market is actually worth catering to.
Marketers today create content for multiple audience segments — marketing to three audience segments is most common

Source: HubSpot
Is there enough people in this particular market to sustain your business? Will they come back for more or is this a one time deal? What does the competition look like in this particular field? The research you do now will save you money and time for the future, don't neglect it!
Content Strategy
You're not at the finish line yet. Once you've determined your target audience you'll also need to adjust your content ( Find out more: High-Quality Content ) towards that. This means posting things that you know your audience will value.
Depending on which channel you're on, this should also reflect your content choice. Using informal language or formal, it really depends on who you're talking to and why. Are you going to use a lot of photos? Create content that's engaging and keeps people coming back for more and realistically speaking, there's nothing better right now than…
Video!
That's because it works. We're not a patient species, but we are a visual one. Videos help bring our stories to life which means this is your chance to showcase what you got. And what do you got?
Video is the second most-used content type on social media used to increase audience engagement

Source: HubSpot
The new generation ( More on that: Generation Z Marketing ) is simply all about instant engagement and video provides that. There's a psychological reason for that but we won't get too much into that. The point is, it works so if you haven't integrated video within your business strategy, it's time to definitely consider it.
Speaking of Video
And you don't have to empty your wallet to get started. When you think of quality video, you think of cost. Don't think of cost. Videommerce is a video content program that let's you create amazing videos at a fraction of the cost while at the same time saving you money. The best part is, it's completely free to start.
Don't worry, you'll get a running start. There's hundreds of templates to choose from depending on the industry. Add your favorite images, music, narration and more. You can even upload your own videos and create an amazing experience using these intuitive tools. What are you waiting for!
Community
Which brings us to this, community. Having a strong community on social media means the promoting process will be that much easier.
Stay patient, just like with anything worth having, it takes time to develop a strong community within a brand audience. Retaining the engagement of members will be a difficult task at first. Don't sweat it, that's normal.
Create valuable interactions between active members to new users so that they get a feel of how your community works. Whether it's through blog discussions or testimonials, it's all about a sense of one. And don't forget to reward your community, or most effective users. Promo codes are a big trend now amongst influencers, make use of it as well.
Takeaway
Understanding the mechanics of your target audience isn't going to be easy. But that's the best part. Once you gather the right data and implement it following this article, the reward will be second to none. Driving traffic to your website and seeing your ROI grow is just the beginning.
Remember there are many ways to do it, and a sure way to get people to pay attention is video, just a small tip there. But also consider the fact that once you have your categories in place and know what your audience responds to, it's time to put it into action.
You may have the greatest product in the world but if your strategy is poor, nobody will see it and you'll just be wasting precious money and time. Get out there and start reaching your audience!
---